---
The official date is 31 December. That's when the CE of Lyttelton Port Company, one of Canterbury's largest employers, will step down and become captain of his own vessel.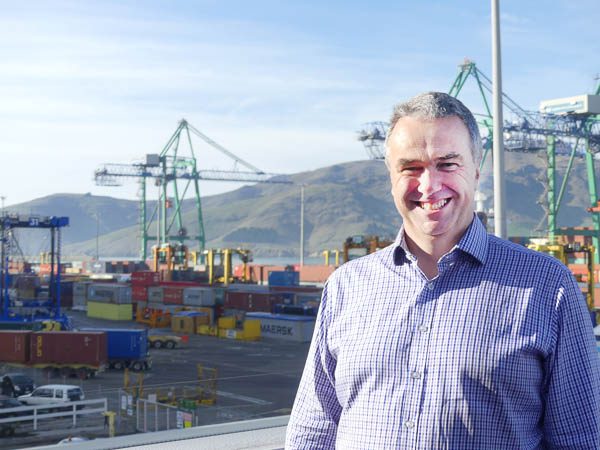 After his 16-year tenure, Peter Davie will set sail in May around the South Pacific in a 47ft Dutch-designed Van der Stadt. Yachts are complex, but he's ready for the challenges of a maritime adventure on a more intimate scale.
"Our three kids have left home and there's no grandchildren on the horizon, so we're off for a year, or more, depending what the Admiral says!" referring to his wife Wendy, who works as an emergency nurse.
Hailing from Tai Tapu, he joined Lyttelton Port as a marketing junior with a commerce degree. Then Australian waters beckoned and Peter became Victoria's Port of Portland's youngest CEO at age 35.
Reeled back to home waters in 2003 for his current role, the now 58-year-old has weathered a bigger storm than most port chiefs.
The picturesque port which operates 24/7 servicing South Island imports and exports, was remarkably only closed for three days, after being at the epicentre of the 22 February earthquake. The development of the Lyttleton Port Recovery Plan was completed to budget and to time – and the Port has since doubled its container volumes.
"My role certainly changed quickly and I did what was needed to be done. We could now design a Port for the future. I'm immensely proud of everything and everyone. It took real expertise to do such a complex job. It was that huge pressure – a multi-pronged, constant adrenalin rush."
Peter says that now everything is smooth sailing again, it would almost feel like going backwards, career-wise, to stay.
He refers to the Port as a fish bowl, connected by road and rail, as the lifeblood to Lyttelton and South Island communities for many daily essentials, such as coffee and mega-tonnes of bananas – of which Kiwis are the largest consumers globally. And 55 percent of the world's carrot seeds leave from New Zealand's third largest Port.
He says the toughest part is juggling the multi facets of the Port, from the hills to the seabed – with many integrating factors to consider, such as planting that mitigates erosion, to improve water quality. "But underneath it's all our people – they are what makes the Lyttelton Port Company what it is."
Evans Pass Road is now open and Canterbury's only floating walk-on marina, with retail and hospitality, is being designed, with a cruise ship berth on track for late 2020. Lyttelton Port is the only port in New Zealand with the ability to expand their land area.
With consent for a total of 34 hectares, the first ten hectares of east-side reclamation used the city's earthquake rubble – a monumental feat in upcycling. Currently, a further six hectares are being reclaimed using quarry fill from Gollans Bay.
"It's been a privilege to work with real toys and such big machines. When I see a cargo ship, I see the sum of someone's hard work, ready for export."
Peter says he'll miss the crew and working from the rebuilt headquarters "with the best view in Christchurch".
His successor will be appointed this month. On the possibility of returning someday, he says "never say never".
"I might pop up somewhere, but it's time for someone fresh and to pass the baton. My parting wish is to see this Port flourish."
---