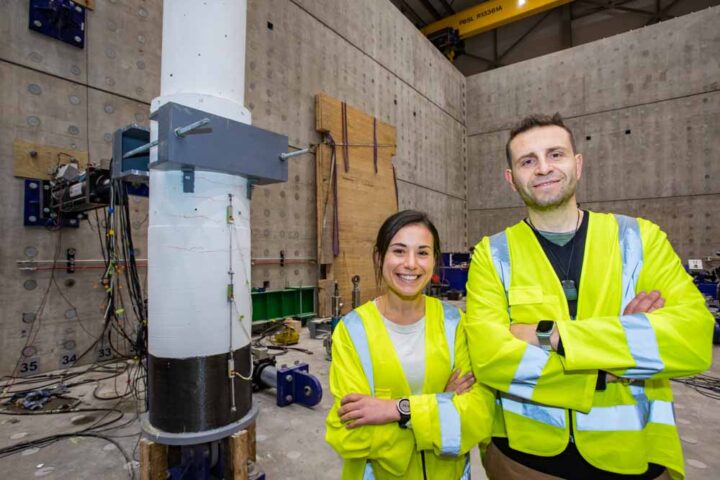 Building quake-proof bridges
---
Researchers at the University of Canterbury (UC) have developed a low-damage solution for bridges that would yield little to no damage if hit by a strong earthquake.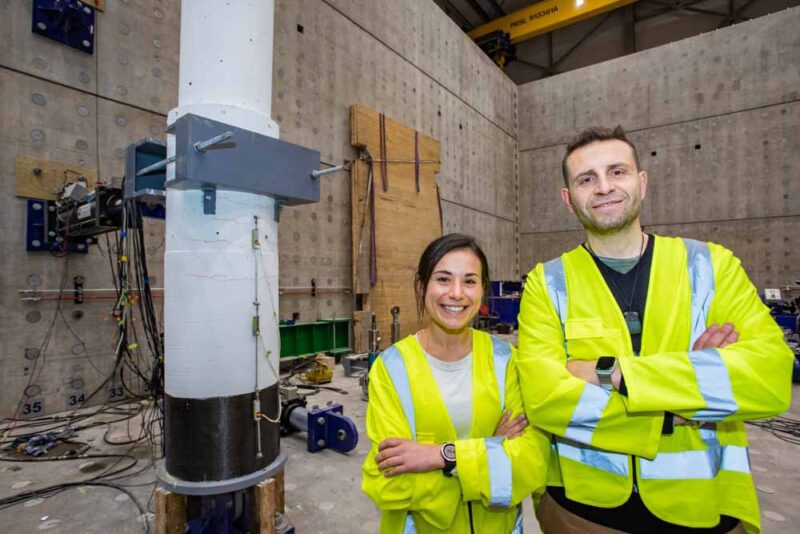 Led by UC Civil Engineering PhD student and chartered bridge engineer Sabina Piras, under the supervision of professors Alessandro Palermo and Gabriele Chiaro, the team has developed a solution which, using self-centring rocking bridge columns, can achieve large displacements with minimal damage. A rocking column comprises two main structural components: one or multiple high strength bars that act like rubber bands to recentre the column, and several conventional steel bars that are detailed to dissipate energy and can be easily replaced if heavily damaged.
"When an earthquake occurs, the column rocks over the foundation. The joint where the rocking motion happens is designed and detailed such that it can be easily repaired in a very short time," says Piras. The repair work on the joint could be done over a one night closure, preventing major traffic disruption, she says, in comparison to current construction methods that can take months or even years to fix or rebuild.
The 2016 Kaikōura earthquake had a major impact on the transport network with damage, landslides and liquefaction affecting more than 900 bridges. After visiting Kaikōura, the researchers understood the need to know how low-damage rocking solutions perform in various soil conditions. "It's like driving a Ferrari on the road or rough terrain; its performance will not be the same," says Professor Palermo.
---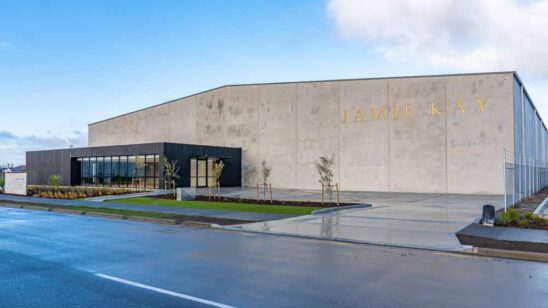 Previous Post
Next Post