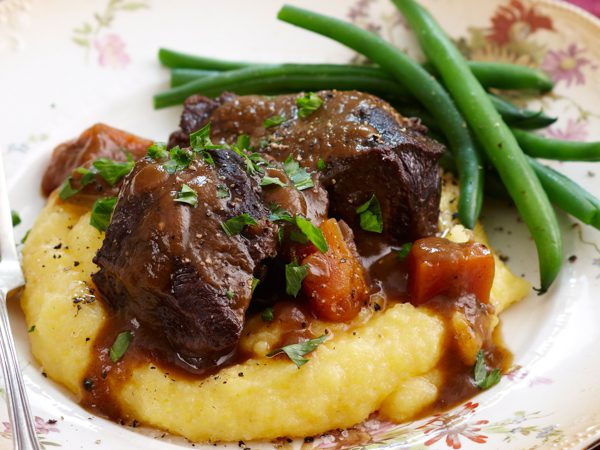 Braised beef cheeks in red wine: The Villas recipe series
When cooked slowly, beef cheeks are delicious paired with chunky, forked potato mash or with silky, smooth polenta. Look out for The Villas' take on this delicious dish on its new dinner menu.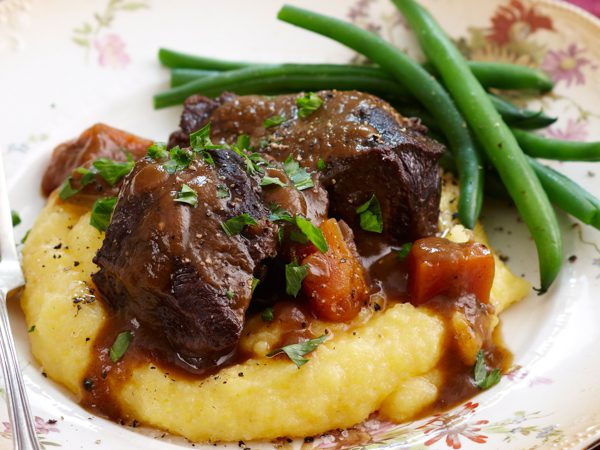 Ingredients
4 beef cheeks
3 tbs seasoned flour
2 stalks celery, 1 carrot, 1 onion, all finely diced
3 cloves garlic, crushed
2 bay leaves
1 orange rind
1 tsp ground cumin
½ tsp ground allspice
1 cup red wine
2 cups beef stock
Method
Preheat oven to 160°C.
Dust beef cheeks with seasoned flour and brown all sides. Put to side.
Lower heat and cook veges until soft.
Add garlic, bay leaves, rind and spices, cook for one minute.
Place in slow-cooker with beef.
Add red wine to pan, bring to the boil.
Add stock, return to the boil then add to slow-cooker.
Cook on high for 3-3 1/2 hours or low for 8 hrs.