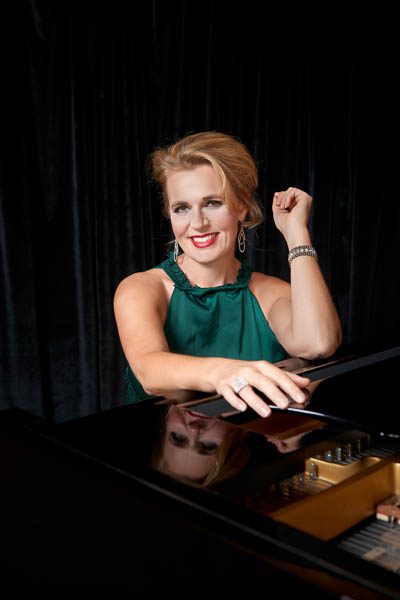 Born to Perform: Q&A with Ali Harper
---
Local award-winning talent Ali Harper has been wowing the crowds for years. We caught up with the lovely lady behind the microphone about being born to perform.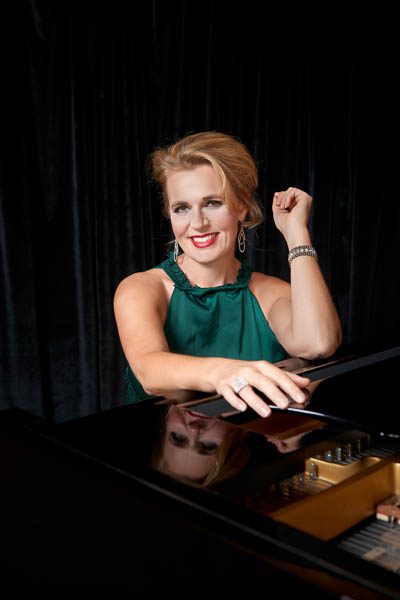 When did a life of performance first beckon, Ali?
Like many children, I was constantly role playing, always singing. I set up the 'Fitzgerald Stationery Shop' in my wardrobe, and the 'Harper's Bizarre Fabric Store' which sold my mother's leftover sewing remnants. All sorts of imaginary characters visited those shops! Then I found out I could take those characters, continue 'playing' and make it my full-time job.
---
In 2014 you were artist-in-residence at your former school Rangi Ruru. Teaching young women to grow their performance confidence must have been a wonderful experience?
I really enjoy working with young people – encouraging them to explore and delight in the total abandonment that comes through singing, movement and storytelling. We live in a society so caught up in what we do, what we look like, and worrying what others think. I want to impart that we're all unique; there's no-one else like us. I want our young people to embrace and celebrate that.
---
You won the Actress of the Year Award at the United Solo Festival 2014 in New York, and at the same festival, in 2019, won the Best One Woman Show Award for your Songs for Nobodies – how did that feel?
The Arts is not the easiest of career paths, so it's wonderful to be recognised for the risks you take, on and off the stage.
---
Any favourite roles?
I've loved so many. Eliza Doolittle and Maria Von Trapp were a delight, while Mrs Johnston in Blood Brothers was a dream role. Songs for Nobodies was like a personal coming of age…celebrating being old enough to draw from a wealth of life's highs and lows to play the often tortured 'nobodies' and 'somebodies.'
---
Is there a "baddie" woman you'd relish bringing to life on stage or screen?
I've been watching A Series of Unfortunate Events on Netflix. The lead baddie is Count Olaf, but I'd love to play that role as a woman, taking on the many disguises and accents. Mean, convincing, greedy… my boys would be so impressed!
---
You're currently touring your solo show, A Doris Day Special, around New Zealand. What do you love about Doris Day?
Doris sang and danced with total joy and abandonment. Her life was often difficult, but it never defined her as a person. She retired early to commit her life to saving neglected animals. She was optimistic, kind and genuine – all qualities I greatly admire.
---
Which world-renowned venue would you love to perform in, if you could?
I saw Audra Macdonald singing with the San Francisco Philharmonic at Carnegie Hall last year. Fabulous! I kept looking at the elite New Yorkers' in their box seats and imagined walking out onto that stage to take my place in front of that orchestra… pure joy!
---
Tell us about the importance of yoga in your life?
I realise more and more the importance of yoga not only in my life but for those around me. To take time out for yourself, to connect deep within, to listen and trust your intuition, cultivate self-love and, most importantly, breathe fully and deeply. When we align these things, it's amazing how they impact so positively on so many other areas in our lives.
Recently I did my yoga teacher training in Thailand. It was a life-changing experience, and now I'm so fortunate to be balancing my life, teaching and sharing my passion for yoga, meditation and singing, as well as at home with my singing and acting students.
---
When not performing, MCing, producing, writing, teaching or doing yoga, what do you do for time out?
I have busy young boys and a daughter at uni, so time out is rather scarce, yet when I really think on it, the things I choose to do in my life are time out, because they're what I'm passionate about.
Photography by Simon Greenwood from Canterbury Tales. Hair and makeup by Sarah Greenwood Buchanan at TheatricalStylistNZ.
---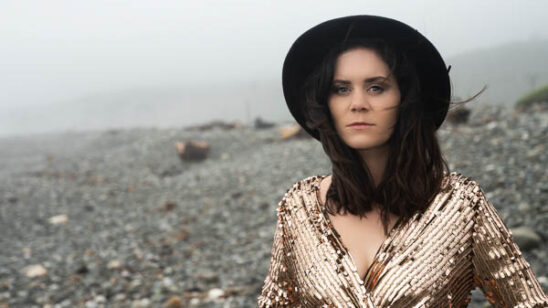 Next Post