---
Trends Kitchens has long established itself in New Zealand as a trusted brand with a stellar portfolio, sealed with a gold stamp of approval from thousands of Kiwi homeowners who have had a bespoke kitchen and joinery designed, manufactured and installed by Trends.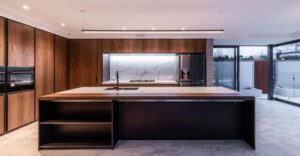 The individually New Zealand-owned and operated company has been leading the way for nearly 25-years, drawing on its experience in the field to provide expertise in kitchen and joinery design, manufacture and installation across our branch network.
Chosen by design-savvy homeowners, architects and builders who want more than just a kitchen, Trends delivers only the highest standard of product and service.
The company sources a mixture of trusted local and exclusive high-quality products from Europe to bring homeowners the most innovative products at an affordable rate.
The product range is a result of well-considered decisions, and above all shows the team's devotion to quality.
TriStone 100 per cent acrylic solid- surface, silica-free, BPA-free benchtops, Lazio sinks, AGT doors and panels are just some of the options available as well as finer details such as hardware and fittings.
Many of the products have 10-year or lifetime warranties and Trends' own workmanship is guaranteed for 10 years.
All cabinetry is custom-made to fit exact measurements so homeowners have a design tailored to their exact requirements, further strengthening the company's brand worth.
Whether you're looking to create strong forms or a no-nonsense kitchen, Trends will ensure homeowners have confidence in their decision-making and are kept in the loop throughout the entire design process.
Combine expertise, craftsmanship and top-of-the-line products and you have highly functional kitchen and joinery solutions for modern families who seek beautiful workmanship and attention to detail.
Trends is the perfect place to find inspiration and talk with experienced and knowledgeable designers who will offer expert advice.
View the range of high-quality products on display at showrooms located nationwide, Christchurch, Cromwell, Blenheim, Nelson and Auckland.
If you're building from the ground up or updating for modern family life, visit Trends for all of your joinery needs. From design and manufacture through to installation – you will be inspired every step of the way.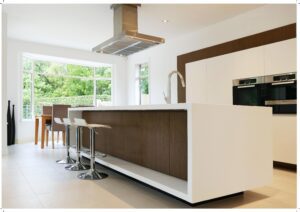 ---