---
The Bookabach Bach of the Year Awards are back for 2019 to find New Zealand's best holiday homes and baches. The Block NZ's 2013 winners, Caleb and Alice Pearson, along with a junior judge, have uncovered the top holiday homes.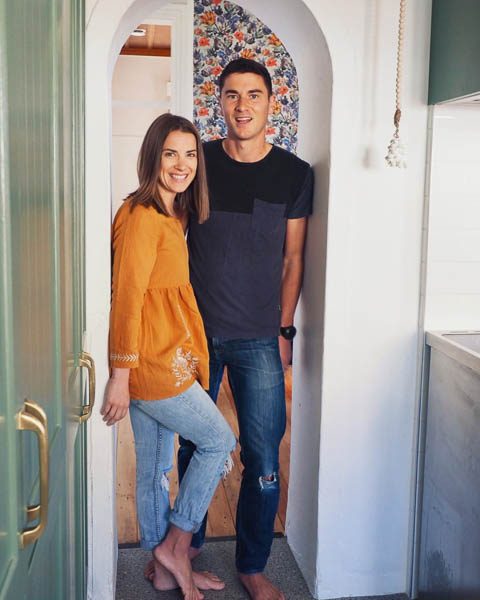 We caught up with Caleb and Alice about what makes a good holiday bach, their top styling tips for creating a holiday vibe and how they'll be spending their summer holidays.
What do you think makes a good holiday bach?
Kiwis have many great memories of holidays based at a bach around New Zealand. It's often these memories which inspire us to go on more holidays. First and foremost, a great bach allows your friends or family to spend some time together, relax, create new experiences and make memories.
In terms of the physical aspects, personal and little added extras are always well-received by guests.
The exterior is extremely important. There needs to be plenty of spaces for relaxing, eating and drinking outdoors.
The right furniture. Holidays are all about sitting back and enjoying your surroundings, maybe after a big day of activities or even just staying in the same spot all day with a good book. Luscious cushions, windows seats, hammocks, bean bags and comfy couches are a must.
Toys – think board games, books, bikes, kayaks and a play area for the kids.
---
What are your top styling tips for creating a holiday vibe?
Dos:
It's the little touches that make a big difference. You want your guests to feel at home when they arrive, so having amenities like fresh linen is a nice touch.
Keeping your bach up-to-date with some simple trend items will also go a long way. You don't have to break the bank, but having seasonal items like cushions and throws makes your bach feel updated. TIP: If you do refresh the look of your bach, remember to update your imagery online so people know!
Be inspired by your surroundings. If your bach is by the beach consider light tones of sand and seashells partnered with deeps blues and greens. Add coastal touches to the décor. In the same way, if you are situated in the mountains, go for a rustic theme, adding plenty of wooden furniture and artwork.
Candles in a bach create ambience and add fragrance to a house. Plenty of throws and cushions add comfort and warmth.
Don'ts:
Uncomfortable beds are a definite no-no, again think about what would make you feel at home. Maybe that's as simple as having some extra pillows and blankets on-hand by the sofa for your guests to snuggle up in.
In terms of design, avoid bright and garish colours or anything that wouldn't be to everyone's taste. Anything broken or dirty doesn't create the best impression, even if the rest of the bach is sparkling clean, so keep on top of any repairs that need to be done.
Too much clutter – when you stay in a bach you don't want to feel like you are staying in someone else's home. Leave space for people to make your bach their home away from home. Less is more.
---
How are you spending your 2019 summer holidays?
This summer we will be spending some time with family and friends holidaying in the North of Gisborne on the East Cape. Alice has been visiting this town all her life, so it's got plenty of memories and stories. Swimming, diving, lots of reading and card games. There is no phone reception or power so it's a great way to relax, recharge and have some quality time and conversations with family and friends.
---
What do the next 12 months have in store for you and the family?
We are very excited about the next year. We will be moving back to Auckland and starting our son in school. We are going to keep pursuing design, renovation and development – but we will have to wait and see what opportunities arise. And of course, we love sharing our journey through Pearson+Projects.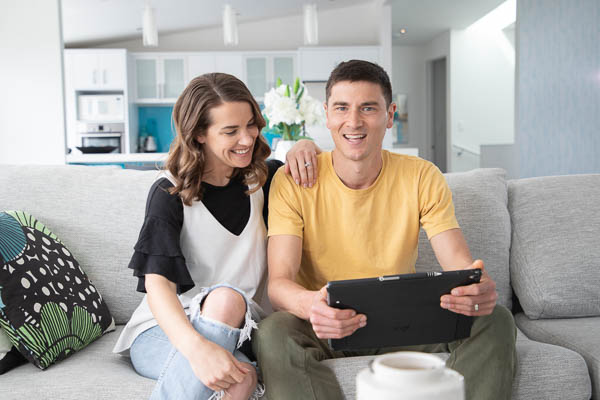 The finalists are in! Bookabach has revealed its 2019 finalists for the Bach of the Year Awards, with the breathtaking properties spread across New Zealand.
Pet Friendly
Plum Tree Cottage – Otago
Wainui House – Wainui
Eliza's Cottage – Blenheim
Acacia Bay Apartment – Taupo
Mabel Cottage – Mangonui (Northland)
Mangawhai Bach – Mangawhai (Northland)
Unique
The Log Cabin – Twizel
The Grove Farm Stay – Eastern Bay of Plenty
Unique Train Carriage – West Coast
San Marco Luxury – Whangamata
India House – Masterton
The Cowshed – Western Bay of Plenty
Family Friendly
Coastal Cool Beach House – Wellington
Hannah's Bay Cottage – Rotorua
Ostend Holiday House – Waiheke Island
Harbourfront Bach – Northland
McLeod's Funky Bach – Northland
Alpine Lodge – Wanaka
Design
Ashley Forest Retreat – Christchurch
Nikau Estate – Waiheke Island
First Light House – Hawke's Bay
Black Barrel Lodge – Wanaka
Oke Beach House – Northland
Vineyard Cottage – Hawke's Bay
Bookabach is calling on all Kiwis to have their say in deciding the greatest bach in the country by taking part in the Bookabach Bach of the Year Awards. By casting your vote in the People's Choice category at  www.bookabach.co.nz/awards, you can decide the ultimate holiday home in the country and also go into the draw to win an $1,000 travel voucher towards their next Bookabach adventure.
---