---
The short but sweet season of asparagus is finally here – and there's nothing quite like the local, freshly picked spears from the farm of Gray's Produce.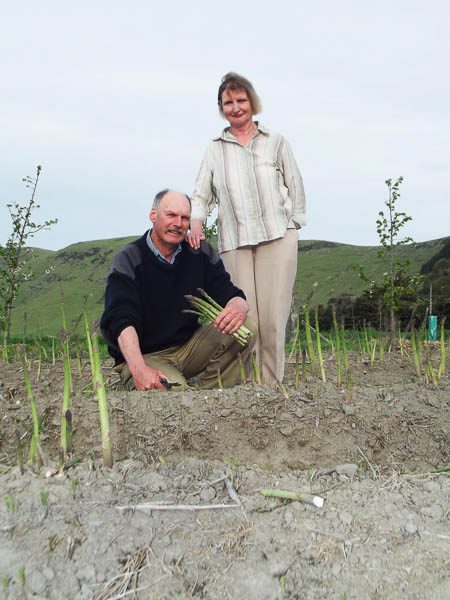 Christopher and Jenny Gray planted their first bed of asparagus in 2003 and maintain strict quality control from field to packhouse. The entire process happens onsite; picking, packing, selling and delivering keep the couple and their team of workers busy over asparagus season.
The succulent asparagus is the couple's mainstay, while tomatoes and potatoes are also a big part of the available produce. Due to its high sodium content, the soil produces optimum quality asparagus, making for delicious green spears that are snapped up at the local farmers' markets of Lyttelton, Lincoln and Opawa. Of course, the asparagus is also available direct from the farm in Motukarara, just off the Christchurch Akaroa Road. The couple are also beekeepers, and sell their own clover honey, alongside locally made goats' milk soap and free-range eggs.
Several top Canterbury restaurants such as Otahuna Lodge, 27 Steps and Papanui Working Men's Club feature Gray's delicious asparagus in their dishes.
Asparagus season doesn't hang around for long, so now's the time to indulge in those tender green spears. The perfect summer superfood!
Visit Gray's Produce farm shop, Christchurch Akaroa Road (SH75), Motukarara, Christchurch – just 1km past the Blue Duck Café. Phone 03 329 7905.
---