---
Christchurch coffee connoisseurs now have a convenient, environmentally friendly option for their daily takeaway coffee, with reusable cup sharing company Again Again launching its revolutionary system in the city.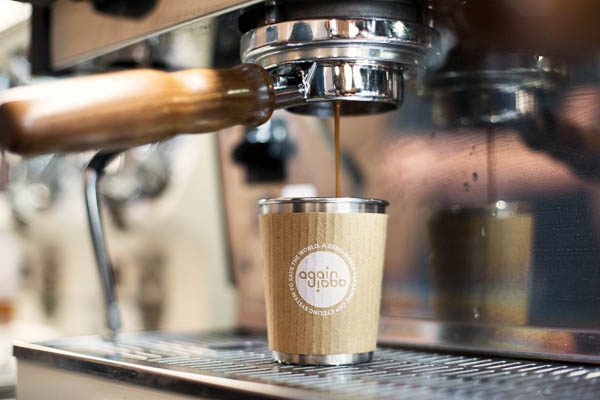 Twenty-two cafés around Christchurch have joined the launch, including 16 Coffee Culture cafés, three Switch Espressos, Prima Roastery, XCHC and Procopé.
"Our mission is to make reuse as normal as the convenience of takeaway coffee," Again Again Founder Nada Piatek says.
"People already want to do the right thing, now we've provided a system that makes that possible without sacrificing convenience."
Again Again makes a fleet of reusable steel cups, silicone lids and cardboard heat sleeves available by deposit and return at participating cafés. Customers order their coffee as usual. They pay a $3 deposit when they 'check out' a cup, which is fully refunded when they return the cup to a participating café. Again Again then manages cup redistribution around its café network.
The company's research suggests fewer than five percent of coffees are served in personal reusable cups, which require users to plan in advance, remembering to wash and bring their cups with them every time.
Again Again estimates its café network now diverts 50,000 cups from landfill every month or 600,000 per year, which Nada estimates will reach 800,000 once the new Christchurch café network is up and running.
Nada says the 295 million disposable cups that go to landfill every year in New Zealand is a problem worth solving. "Our mission is to make reuse normal by making it convenient."
---