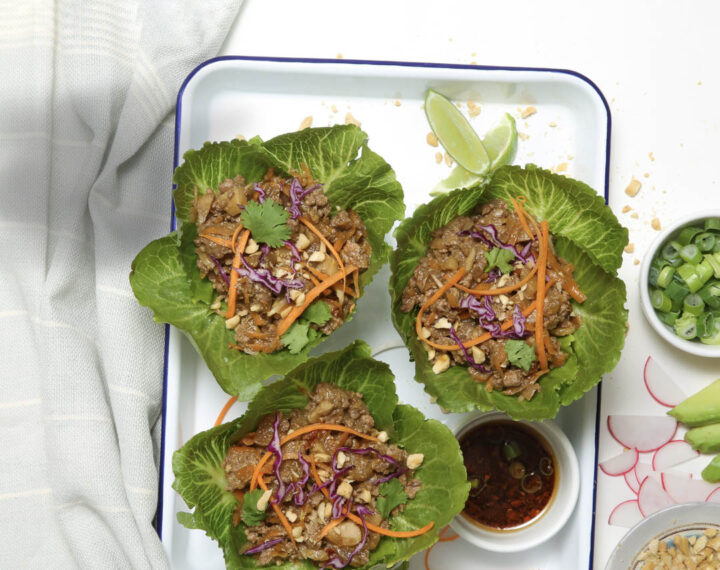 Asian style lettuce cups: Beef + Lamb NZ
---
Delicious and bursting with flavour, these Asian style lettuce cups are perfect served as a healthy lighter meal. We also like to use smaller lettuce cups to create bite sized tasty morsels and serve on a large platter at the next summer barbecue gathering. If you like to add a bit of heat be plentiful with the chilli.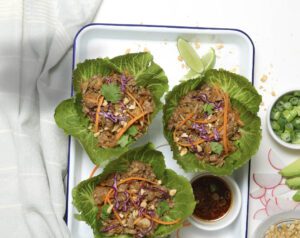 INGREDIENTS
BEEF
1 Tbsp cooking oil
500g Quality Mark lamb mince
1 onion, finely diced
2 cloves garlic, crushed
1 Tbsp ginger, finely grated
½ tsp chilli flakes/chilli powder
230g can water chestnuts, drained
and finely chopped
2 carrots, grated
¼ Tbsp oyster sauce
2 Tbsp kecap manis (sweet soy sauce)
2 Tbsp soy sauce
100g bean sprouts
TO SERVE
½ cup roasted peanuts, chopped
12 romaine/iceberg lettuce leaves, washed and dried
1 radish, finely sliced
2 red cabbage leaves, finely sliced
2 spring onions, chopped
1 avocado, sliced
1 lime, finely sliced
coriander
ASIAN DIPPING SAUCE
1 Tbsp sesame oil
2 Tbsp soy sauce
2 Tbsp rice vinegar
1 Tbsp chilli flakes
1 Tbsp brown sugar
METHOD
BEEF
Heat the oil in a large frying pan over medium-high heat. Add the onion and cook until translucent. Add the lamb mince and cook, stirring with a wooden spoon to break up any lumps. Add the garlic, ginger and chilli flakes and cook until fragrant.
Add the water chestnuts and carrot to the mince and cook, stirring for one minute or until combined. Add the oyster and soy sauces and cook, stirring for two minutes or until well combined and heated through. Remove from heat and add the bean sprouts and stir until just wilted. Taste and season if necessary.
TO SERVE
Place the lettuce leaves, cup-side up on a serving platter and serve immediately with the mince mixture. Garnish with thinly sliced carrot and red cabbage, spring onion, chopped peanuts and coriander. Serve alongside sliced avocado, radishes and Asian dipping sauce. Asian dipping sauce can be made by simply combining all ingredients in a jar and shaking.
---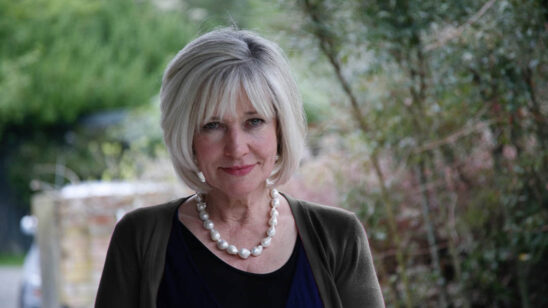 Previous Post