---
A garden is a home's oasis, it is a tranquil place to experience the art and wonder of nature and science. As industry experts, Grow Landscapes & Lifestyle know all about this – and also stock an impressive and unmatched range of water features and pots to elevate your natural habitat.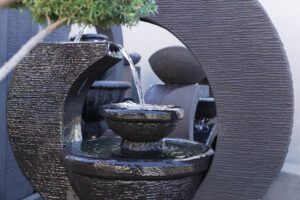 Bhuddas, urns, bowls, tiered waterfalls and infinity designs are amongst the impressive array of water features on show at Grow's Moorhouse Avenue store.
The artistic and sophisticated designs showcase craftsmanship from Vietnam and Bali, with designs made from a range of natural and man-made materials like concrete, fibreglass and cement.
"Water features are our speciality," says the showroom manager. "We have more than 25 models on display all working. We carry many different sizes and styles in a range of colours – there really is everything you can imagine."
A recent arrival of concrete designs from Bali has proved especially popular during the summer, and there are still a number of items in store. Special orders can also be made.
Water features can be delivered and installed by Grow's team, or it is a simple process for customers themselves. All that is needed is a level surface, water supply and 240-vault power supply. In most cases many homes will have an outdoor power supply, otherwise an electrician can install one.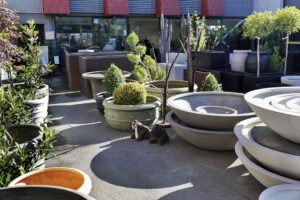 Aside from water features, Grow's vast range of pots cater to gardens and outdoor areas of all shapes and aesthetics.
The store have everything you can imagine.
Lightweight fibreglass and cement models are especially popular, as are rectangular troughs, and shallow and dish planters – some up to 2m wide – which are an option for showcasing special plants like Cloud Trees.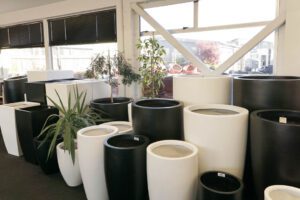 These come in black, white, coffee bean brown, cement colour, glazed, and glazed terracotta.
Aside from these garden adornments, Grow has been working in Christchurch for more than 10 years with a team of 13 landscapers.
In more recent times, its artificial lawn has become a very popular option – with many customers reporting back how many compliments they are getting on their "healthy, luscious-looking lawns."
Pop into Grow Landscape & Lifestyle at 69 Moorhouse Avenue from 9am to 5pm Monday to Friday or 10am to 4pm Saturdays, call to discuss the range on (03) 365 9945, or check out the website below.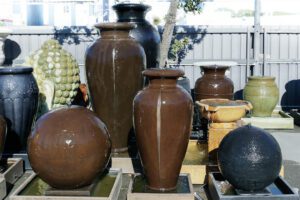 ---