---
For the true artisan, much of the pleasure is in the crafting itself, and so it is for Dave and Daniel Morrison at D J Morrison Ltd.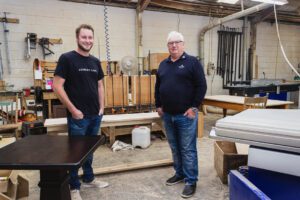 "We love what we do, every job is different. Whether we are designing one-off pieces, restoring furniture or retro double glazing historic windows, we love making things with our hands," says Dave.
Agents for the iconic Liberon wood finishing products created in France, the team specialise in joinery, running the gamut from shop fitouts, furniture-making and restoration, windows, doors, and kitchens, through to retro fitting double glazing on original wooden framed windows.
"Our double glazing makes homes built in the 19th and 20th centuries more liveable, while retaining their authenticity," says Dave.
This third-generation family business has had a long love affair with all things wood. They work in native and recycled native timbers, as well as imported timbers. They also use modern materials when clients request it.
The family passion for furniture runs deep with all styles catered to – Georgian through Edwardian to mid-century, and in fact Dave's brother is the owner of Mr Mod in the city.
Access to this level of skill and passion for creating and restoring is a treasure; discover the trove at 271 Ferry Road. Enquiries welcome on (03) 389 8288, via dave@furnituremakers.co.nz or at the website below.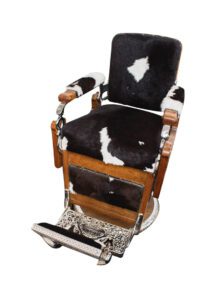 ---