---
After being dished up a serving of the real Jax Hamilton, you come away with an appetite for life.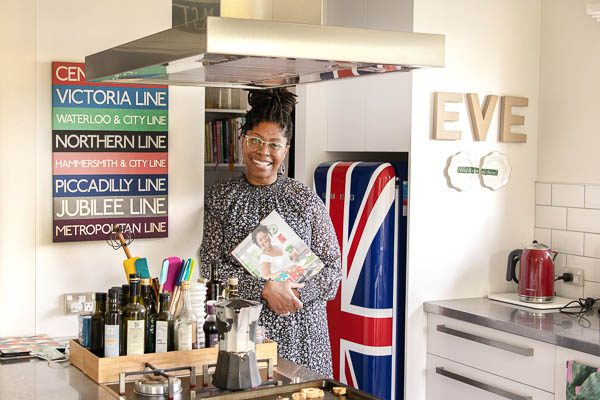 The fun-loving queen of food first caught the public's eye as MasterChef New Zealand's runner-up in season two. Then for the next six years her Cheshire Cat smile and cockney banter brightened up the ad breaks as food ambassador for Countdown. Jax is now fabulously freestyle with plenty of bite-sized projects filling her crazy life to the max.
Originally from London, she arrived in Timaru in 2001 with her then Kiwi husband, before migrating North to her forever home of Christchurch. London life was exciting working for WEA Records as a Press Officer for some notable celebs. "However, Christchurch embraced with more warmth than London ever did," she says. And she's here to stay.
The marriage ended in 2009, however she warmly describes her long-term partner, a Property Manager, as a stunningly gentle and gorgeous guy. "He balances my chaos, we're like ying and yang."
Her tucked-away abode, which she shares with Pumpkin the cat, is where Jax's real personality is showcased – all over the walls. Her projects and plans are scribbled in liquid chalk on her office window, illuminated by sunlight. "I just haven't got enough room," she laughs.
Inspirational musings are pinned to the bedroom door – so they are top of mind every morning.
Purposeful quirky slices of life are everywhere. Even her toilet has a chalk wall for quotes on one side, photos of her now grown-up sons on the other, and the Queen on her shower curtain, with plenty of other nods to old blighty. This all makes the British-born 53-year-old with Jamaican heritage feel right at home.
The Colour Purple is her favourite novel – its pages line an art-deco cabinet she artfully transformed. Boxes inside boxes, she organises her cosy, jam-packed creative pad to function with her full schedule.
Engaging rituals to de-stress include quiet moments on the swing in the park next door. "I cope by living life fully, and in harmony, in 10-minute increments – then it's easy."
"I like to eat dinner when the sun is going down, or sometimes have a relaxing bath in middle of the day, infused with camomile or lemon verbena."
She makes her own Jamaican chilli sauce, has designed 'Jax' tea towels, written two cookbooks and formulated a range of hair products to tame her head-turning dreads.
"My hair and glasses are my brand, so I make extra effort to keep them sharp."
Her days are spent on causes that really resonate with her heart. They say charity should begin at home – and Jax's focus lies with her Christchurch community. "Our job as humans is to nourish each other."
Jax is a recruit with Nora's Army, helping a little girl with a rare cancer who needs lifesaving treatment in Texas, fundraising when and how she can.
She helped collate the recipe book Eats for the charity One Mother to Another which supports mothers and caregivers with children in the Christchurch neonatal units. Jax has also joined the team presenting Christchurch's new garden festival Grow Ōtautahi as a food ambassador. And as a mentor to the next generation of cooks, Jax has taken seven-year-old Maiyah Martin of 'Girl with Cake Project' under her wing – with all funds going to the Christchurch City Mission. If you'd like your own slice of Jax, she is available as a MC and for keynote speaking and cooking demonstrations.
"This is what I love to do. You'll get the real, authentic me and I'm always honest – and this is where I really get to turn the volume up!"
She adds, "when I discuss business, it's about planting a seed of integrity and authenticity, where we grow together. I like to chase the passion and not the purse. I call my job 'giggles and nibbles'.
"I naturally give who I'm with my full attention and presence. If I'm having dinner in a restaurant, for example, I'll engage with the waiter – because I'm really having dinner with him too!"
Her tip for Christmas feasting: "Prep beforehand as much as possible. It's the time to be together, and you can't do that if you're busy in the kitchen. There's not much prep in crayfish and champagne!"
She will no doubt have some divine delectables of her own ready in her freezer and SMEG Union-Jack fridge.
Surprisingly, Jax says she would choose music over food any day. "Melody fulfils me, and then I cook! And love goes in first – it's all a dance."
With her love of cooking, and a warm personality and heart, Jax has certainly got her own recipe just right. "I have never been happier," she says.
See more of Jax on www.jaxhamilton.co.nz and also www.jaxfoodhax.com for foodie tips and tricks.
---