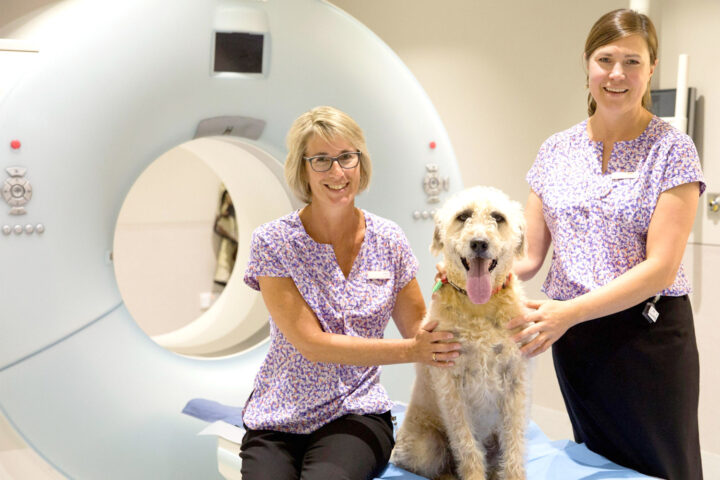 Animal dedicated MRI: Pacific Radiology
Our adored fur babies fill our lives with fun, hope, purpose, and most of all, love. For many of us, a life without that joyous yelp or throaty purr greeting us home would feel a little empty.
When our best mate becomes unwell it can have us in despair. We can't ask them where it hurts or offer medication to help alleviate whatever ails them.
But all that angst is now behind us, as Pacific Radiology and McMaster and Heap Veterinary Practice partner together to bring leading-edge, high-tech MRI services to Christchurch.
This highly advanced MRI technology is 100 percent animal-dedicated. It's a first for New Zealand, and for our beloved pets, it should easily rate right up there with a well-heaped food bowl.
It's great news, too, for those less domesticated animals. Be it a bird, a sheep, a larger animal, or even an exotic or zoo animal – if it can fit in the MRI scan, the scan will happen.
Michelle McMaster says an animal MRI is especially advantageous when dealing with musculoskeletal, brain, and spinal disease and injuries.
Gareth Leeper, Manager of Veterinary Radiology Services at Pacific Radiology, says the scanner is a valuable diagnostic tool providing easier, less stressful imaging five days a week.
"This in turn leads to faster diagnoses and tailored treatment plans and alleviates any further patient suffering. We also believe the scanner will prove a useful tool in research."
"Our purpose is to give animals the best outcomes through leading-edge diagnostic technology while providing the ultimate experience in their patient comfort and care," Gareth says.
Patient care is paramount throughout all MRI imaging procedures, and should the patient be unwell, the McMaster and Heap hospital team provide whatever is needed to safeguard its wellbeing.
MRI is considered the gold standard in diagnostic imaging, so the future for all animals of Aotearoa looks very rosy indeed.
As needed and urgent imaging services are available at the clinic, with convenient, easy patient access to make for a stress-free visit for you and your furball baby.
Opening hours are Monday to Friday, 8am to 5pm. Evenings and weekends by arrangement. For any general enquiries on the full range of animal imaging services available, or to discuss a potential partnership opportunity, contact Gareth Leeper, MRI Project Leader, at gareth.leeper@pacificradiology.com, or visit the website.
www.pacificradiology.com | 0800 274 000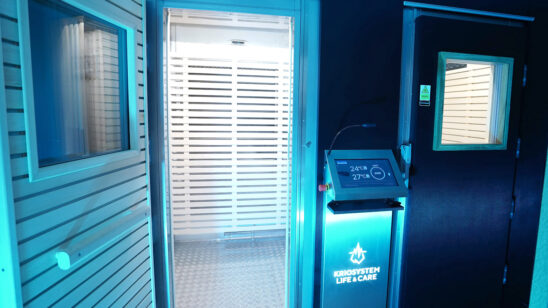 Previous Post