---
One of Christchurch's most well-known restaurant and bars is back. Viaduct was a fixture on Oxford Terrace's The Strip. Now, its delicious multi-dimensional menu, a large sunny balcony and exhilarating nightlife is reimagined on The Terrace.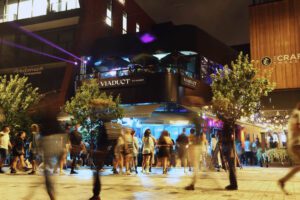 Its sister bar, di lusso, is also due to make a comeback as an adjacent rooftop bar when work is completed. The establishments' returns are at the hands of former founder and hospitality maestro, Jonny Botherway,
Viaduct's mouth-wateringly well-balanced menu is at the core of its casual upmarket offering, and is designed for all palates and occasions by Botherway and head chef, Robert Kimi.
Heroing seafood and smoked meats, the extensive and considered menu also includes lighter gourmet salads and sharing options.
All of which can be enjoyed on the gloriously large balcony – the largest in The Terrace complex – overlooking the Avon River, or at indoor seating with window views to the bustling laneway and riverside street below.
"We've kept the same names, Viaduct and di lusso, as before because they were so popular for what they delivered on: Dining during the day, and nightlife after dark," says Botherway.
"In this new location, these elements are amplified: The al fresco dining is now on the largest and sunniest balcony in The Terrace complex, di lusso will be open air when it is finished, and we have come up with a menu which modernises old favourites and caters to new tastes and trends, too."
Oysters, Kokonda (a Pasifka-style ceviche), Hawaiian poke and seafood chowder (available as both entree and main) standout amongst seafood offerings. Smoked brisket, pulled pork and barbecue ribs are the champions of the smoked meats selection, and are served as meal-sized platters with refreshing sides available to match.
Viaduct's famous Caesar Salad also makes a modernised return alongside a smoked beetroot carpaccio, and a farro and charred broccoli salad.
Small and sharing plates include buckets of prawns, clams with smoked tomato bisque, smoked beetroot arancini and fish croquettes.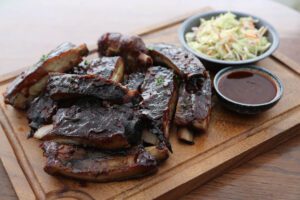 When it comes to ordering something to drink, a rich wine list, popular tap and bottled beers sit alongside a classic cocktail menu featuring a sloe gin Negroni, New York sour and espresso martini.
Botherway says the menu is designed to be served for lunch from 11.30am until 3pm and dinner from 5pm, with a separate snack menu of more charcuterie-styled platters for those in-between times.
"But the action doesn't stop when the kitchen closes," he says.
The fit out of the first-floor bar is cleverly designed to transition from daytime and early evening dining to a late-night dancefloor – bringing back Viaduct and di lusso's famous after-dark atmosphere.
"The ambiance is a careful mix of class and location," he says.
"We've designed the bar and restaurant layout so dining and imbibing can naturally progress into socialising and dancing as our guests see fit."
The interiors are a sophisticated mix of natural wood and on-trend textured furnishings – from plush seating to indoor plants.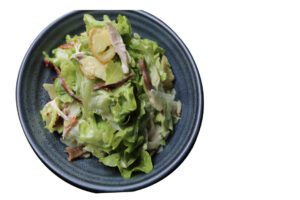 Quirky artwork in frames adorns the walls, and ample windows allow for natural light and panoramic views – another unique feature of the corner site.
Di lusso will have an open air feel but be protected from the elements with a roof, louvred walls and heating.
The reimagined Viaduct and di lusso are the 32nd and 33rd establishments "built or bought" by Botherway, who has previously owned The Pegasus Arms, Aikman's, Zanzibar and 205 locally, with others owned and operated around New Zealand and Australia.
He hopes the Viaduct will become a versatile destination for those seeking a laid back, high quality hospitality experience – whether that is for a long lunch, after work drinks and everything in between.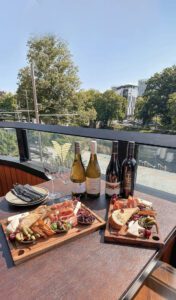 ---