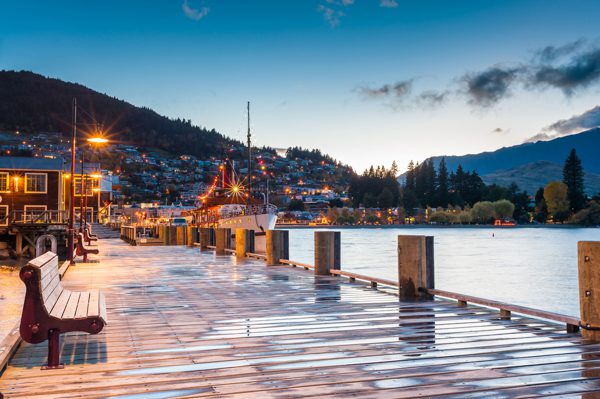 An exciting upward trajectory: the Southern Lakes are on the up and up
Adventure capital of the world; winter wonderland; jewel in the tourism crown. The superlatives trip off the tongue when describing the Southern Lakes region, which has long been lauded for its jaw-dropping scenery, adrenalin-inducing activities and fine wine and food.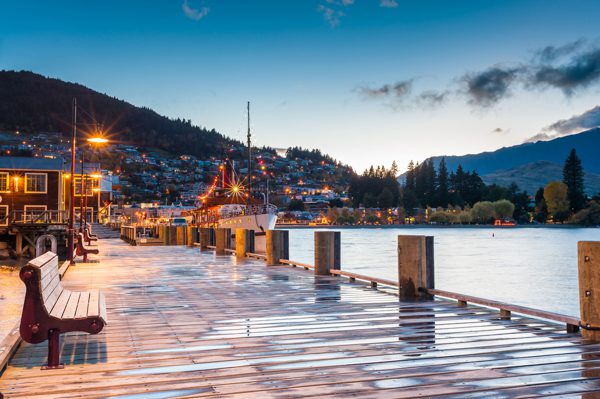 Whether you get your kicks bungy jumping from a great height; hurtling down a river at break-neck speed in a jet boat; sampling a glass of Central Otago pinot noir at a winery; skiing or snowboarding at one of the four mountain resorts; marveling at the majestic waterfalls in Milford Sound or discovering the quaint charm of Arrowtown in all its autumnal glory, it never fails to impress.
With Queenstown and Wanaka leading the charge and neighbouring towns (Te Anau, Cromwell, Arrowtown and Hawea to name just a few) nipping at their heels, the Southern Lakes region is riding a wave of growth and development that shows no sign of abating.
While more and more domestic and international tourists flock to the region and pour money in to the economy, its permanent population is increasing at an unprecedented rate. A number of Cantabrians moved to the area – particularly Wanaka – in the wake of the earthquakes. Others bought baches, or a piece of land with an eye to relocating in future.
Now the rest of New Zealand is following suit. Kiwis are starting to shun the big-city hassles and expense for a better quality of life in the regions, and many of them are choosing the Southern Lakes to live in, holiday in, or do a mixture of both.
Residential and commercial construction is booming as builders and developers frantically try to keep up with demand. Tradesmen are certainly a sought-after commodity in these parts. New subdivisions are coming on to the market thick and fast, with sections at Bridesdale Farm (between Queenstown and Arrowtown), Northlake (Wanaka) and the high-end Bendemeer (near Lake Hayes) being snapped up. Te Anau has also benefited from the Southern Lakes housing shortage as homebuyers and investors have increasingly looked for affordable opportunities there.
Businesses are doing a roaring trade too. The ever-expanding Frankton Flats industrial and retail precinct – handily situated on the main road between Arrowtown and Queenstown – is a hive of activity for both locals and tourists. Five Mile shopping centre, with its supermarket and a range of big-box stores, has filled a much-needed gap. The new kid on the block is Queenstown Central. Billed as 'a premium retail environment', stage one is due for completion later this year.
Young workers continue to gravitate to the bright lights of Queenstown and Wanaka to ply their trade in the hospitality, tourism and ski industries – and, of course, to enjoy the nightlife. At the other end of the spectrum, Queenstown Country Club is being built for retirees. With world-class golf courses nearby, lakes and rivers for fly fishing and boating as well as kilometres of mountain biking and walking trails on the doorstep, it's easy to see the attraction.
Watch this space: Southern Lakes is on an exciting upward trajectory.