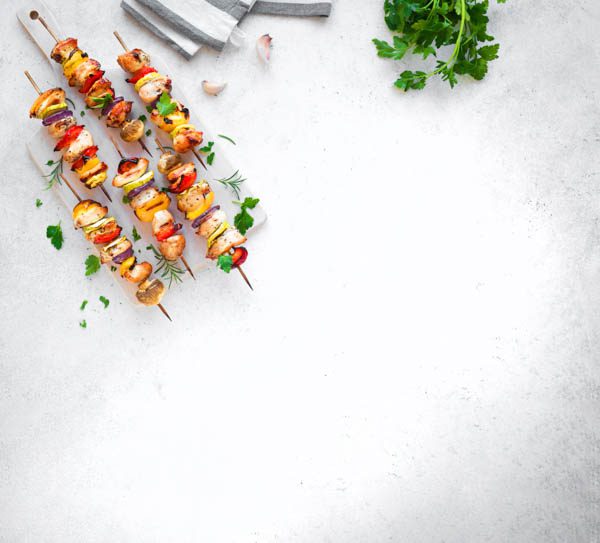 All a-skew
---
Colourful, sizzling, tasty skewers. As the weather warms up, so do our backyard barbecues. These simple and fun crowd pleasers set the chef's creativity on fire – and everyone can pitch in with the preparation.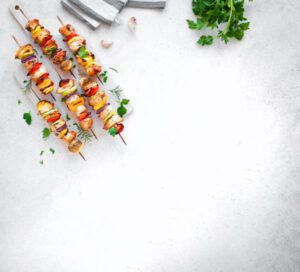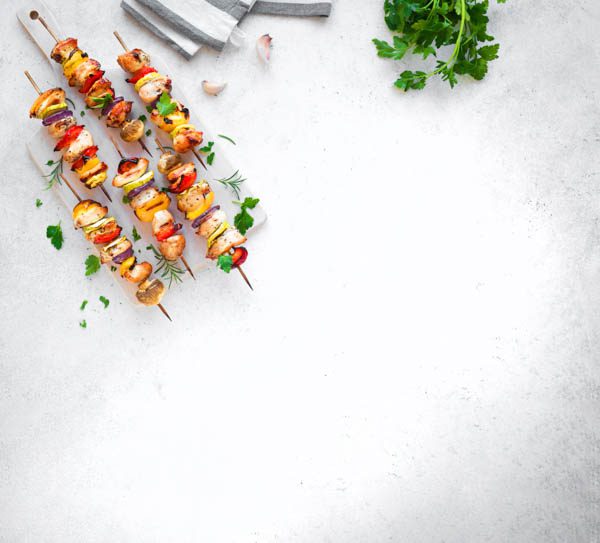 MEATY MOUTHFULS: Pairing up bite-sized morsels with their likely partners always wins. Chicken and red pepper, lamb and onion, pork and pineapple, beef and mushroom. However, marinades are the success secret, helping meat char less, tenderise, and doubling as basters for a gorgeous glaze. To sizzle up this timeless trend, plate up with a flurry of fresh herbs or microgreens, and dollops of artisan dipping sauces.
A STRING OF SEAFOOD: The smoky flavour achieved when barbecuing kaimoana is a warm weather favourite, and seafood addicts will appreciate the simplicity of four fat, juicy scallops in a row on a bamboo or metal skewer, or garlic butterflied tiger prawns – perfect with a glaze and lively salad. To stretch out these delicacies, thread skewers with pineapple, peppers and red onions and pop a cherry tomato on each end.
GIVE VEGES A GRILLING: Add crunchy rainbows of veges to your repertoire. From red, green, orange and yellow capsicums to cauliflower, zucchini, mushrooms, corn and onions. Top with tasty sauces like a lemon herb drizzle or tzatziki. Firm tofu packs a protein punch, soaking up seasonings and marinades. Try different mushroom varieties, such as oyster, for textured intensity, or the mouth-filling decadence of halloumi.
SWEET STICKS: The BBQ needn't power down at dessert time. Firm fruits caramelise beautifully on the grill, from peaches, apricots and nectarines to exotic mango. Decorated with edible flowers, and pots of melted chocolate, yoghurt or whipped cream for dunking, or drizzle a lime and ginger marinade for a piquant zing. Add some sticky marshmallows for the kids, or, pair with a balsamic drizzle to keep things interesting.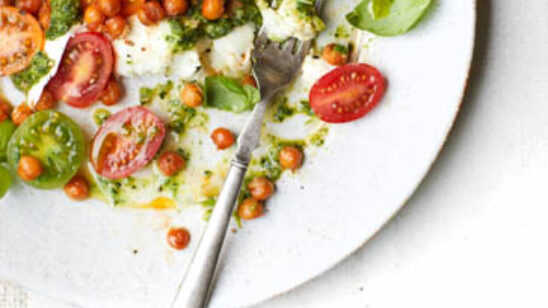 Previous Post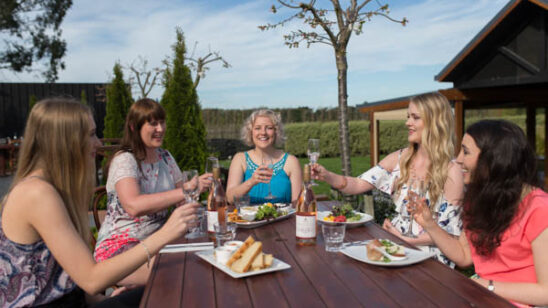 Next Post