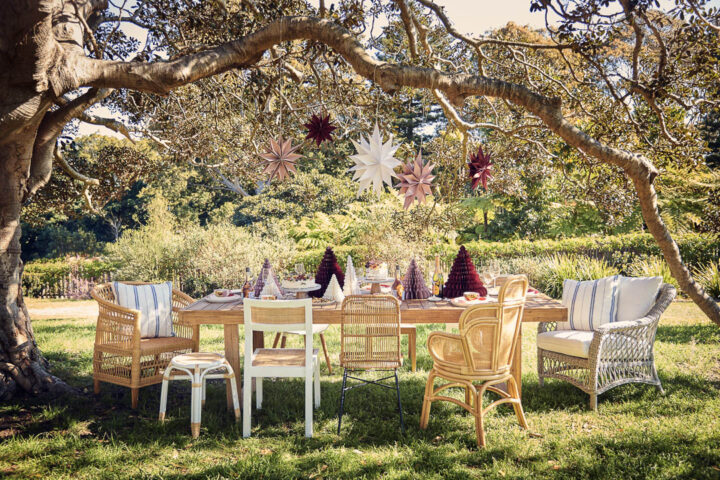 Al fresco Christmas
---
Our fashion-forward friends in the Northern Hemisphere have long shown us a holiday season dusted in snow and fireside festivities. But downunder, we know a summer Christmas is a time to embrace the outdoors with our loved ones. So here's our tips for al fresco entertaining this holiday season.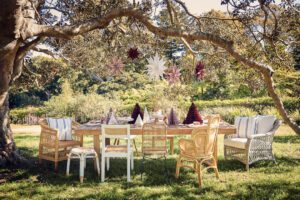 FAIRYTALE CHRISTMAS
While Christmas light displays around the country have been scaled back or dimmed altogether this pandemic year, there is no reason you can't create some lit up magic at your place. String up some fairy lights, lanterns (and the odd citronella candle) to create some fairytale Christmas atmosphere. Whether that means decorating your tent poles, pergola, or shade sail – soft lighting creates ambience as you entertain into the night.
PEACEFUL PICNIC
Shirk the traditional Christmas day meal altogether by packing up a picnic and hitting your favourite beach, river, lake or park. Set up blankets, cushions and some makeshift low tables (crates, trays and chilly bins should do the trick) and settle in for the day. Or, go all out with tables, chairs and awnings. Opt for portable feasting options like a leg of ham, made-at-home salads and platters. Capitalise on public barbecue facilities, or BYO.
INSIDE OUTSIDE
There's no reason why you can't recreate your interior holiday aesthetic, outdoors, like this inspired set-up by Freedom, pictured. Increasingly indoor-styled outdoor areas have been centre stage in 2020, as attention turned to renovations and remodels in the places we spent so much of our time. Louvre systems create easy access to the sunshine, and protection from the elements while exterior furnishing emulates those indoors, from dining and lounging suites to outdoor art, rugs and décor. So, if the weather allows, just set up your festive indoors, out.
---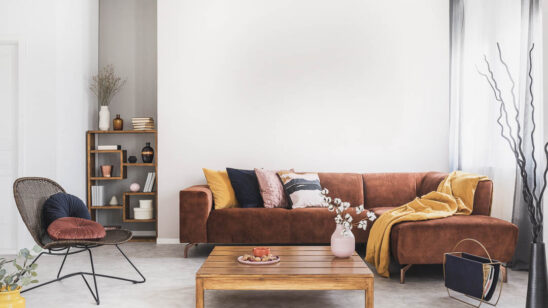 Previous Post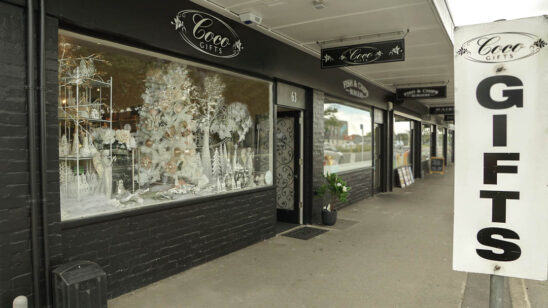 Next Post