---
Chances are, if you have lived in Christchurch for the last 30 plus years, you have known someone who has purchased a Honda from Honda Cars Christchurch. The team has gained a sterling reputation over the last three decades and, to this day, is New Zealand's biggest volume Honda dealer.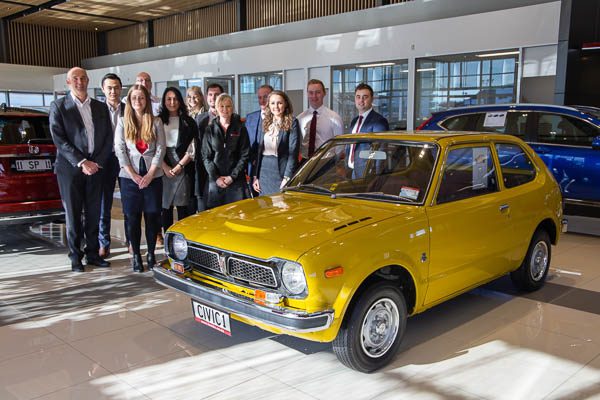 After battling through earthquakes and shifting across the road for a time, Honda's iconic showroom on the corner of Montreal and St Asaph Street has been given a complete overhaul, to bring you one of the nicest new car showrooms in Canterbury. The layout would still be very familiar to loyal Honda customers. However, the similarities end there.
The first thing you notice is the sheer amount of light which illuminates the whole showroom, thanks to the dealership facing north and the size of the glass windows. A new customer waiting area and café can be found and the friendly Honda team is always on hand to help out. Around the showroom, each model, from Jazz to Civic Type R, stands out beautifully, as does a very special original 1976 Honda Civic hatch owned by Honda New Zealand.
The 12 month build process has resulted in one of the most warm and welcoming car dealerships in the country. Plus, with Honda's friendly professional team, years of experience and some of the nicest all-round cars on sale, you would be hard pressed to find better.
---