---
Just about everything you need to know about Ngātahi Real Estate is in their name, according to Hayden McKenzie, the company's managing director. "Ngātahi means together and that's what we're striving for with our vendors, it's a partnership from the moment you list with us."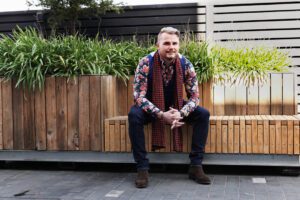 They're a small, local firm that's big on what matters to you – having an agency that treats your listing with the kind of attention that reflects how selling your property is the most important thing on your mind.
"It's very easy to get swallowed up by the big corporate agencies where you're treated as a number. The good news is that you do have choice and it doesn't have to be with the biggest."
Being in it together also means treating you fairly with vendor commission rates capped at 2.5 percent.
Having agents who share Ngātahi's core values is at the centre of their approach. Hayden says they're always on the look-out for agents to join them.
"The big corporates certainly aren't for everybody with a career in real estate."
Get in touch and get together with Ngātahi Real Estate. For selling your property, property management, or a fruitful career call 0800 4 NGATAHI (0800 464 282) or visit the website below.
---