---
Nestled in the heart of Christchurch on Montreal Street, The Dish is in a class of its own when it comes to Asian fusion cuisine.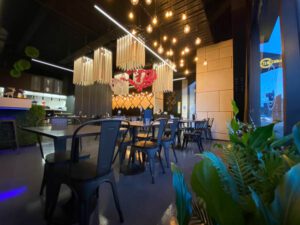 Key to its success and flourishing popularity is that this is an eatery dedicated to delivering a gourmet experience that surpasses expectations.
The creative culinary genius behind the entree Peking duck roti slider with plum sauce, pickled cucumber and iceberg lettuce, clearly is a chef who knows exactly what he is doing.
Another firm favourite that patrons keep coming back for is the beef cheek massaman curry with mashed kumara and roti chips.
One look at this delectable dish and you know that it's going to be the most succulent, most melt-in-your-mouth food you have tasted in a while.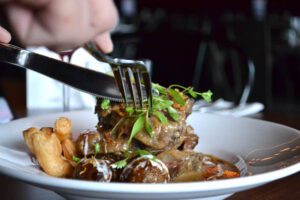 This is nosh nirvana for a palate that has become jaded by dull, uninspiring cuisine.
For those following a white meats diet, how does wok fried chicken with cashew nuts, cherry tomatoes, vegetables and mushrooms sound?
Or a salad composed of seared salmon, grated mango, mandarin, baby spinach, mints, palm sugar and lime?
As a symphony is not complete without its grand finale, nor is a meal complete without its dessert.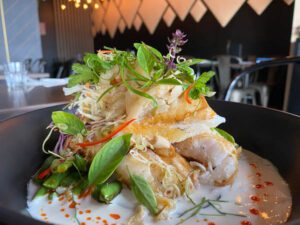 Picture before you, then, a dessert of home-made coconut ice-cream with sticky rice pudding, moongdal, crushed coconut jelly, and caramelised pineapple and peanut.
Now you understand why it is essential to book ahead for The Dish.
It truly doesn't get better than this.
Lunch Monday to Friday, 11.30am to 2.00pm
Dinner Monday to Sunday, 5pm to 9.30pm
367 Montreal Street
---