---
Max is a lovable and excitable chocolate Labrador. Young and unruly, Max had no respect for vehicles and enthusiastically ran amok on the farm until one day he got a little too close and disaster struck as he went under the front wheel of the farm ute.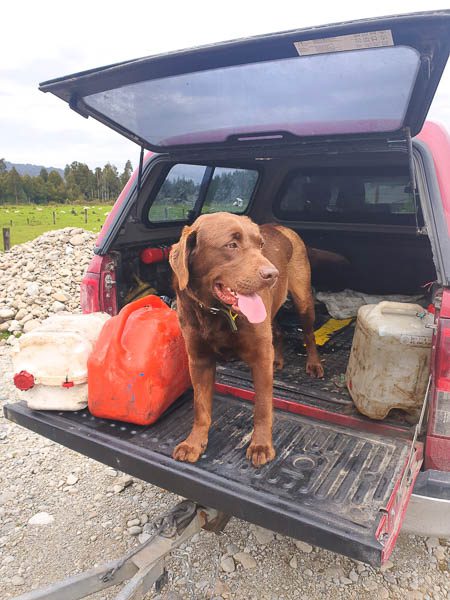 Max was initially treated by his local vet in Hokitika but he proved to be a tricky case. Max had some nasty scrapes and bruises, but his main problem was a dislocated hip. Despite attempts to replace it using a closed reduction technique, the hip kept popping out. A closed reduction technique involves manually replacing the hip while the animal is under sedation and massaging it into place. At this point, because of the ongoing luxation, the clinic chose to refer Max to Wigram Vets.
With surgical exposure it became apparent why the hip was so unstable. The joint capsule was completely shredded and acetabular ligament ruptured. The ball and socket joint were a mess. Max underwent a surgical reconstruction of the joint capsule and a replacement of the acetabular ligament with a synthetic ligature and anchoring toggle.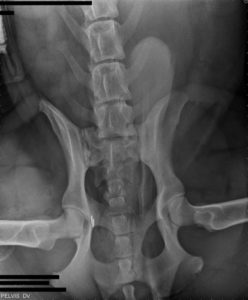 Max bounced back from the surgery quickly, weight-bearing the very next day, and was looking forward to getting back to his regular routine, but his other injuries held him back. Max had sustained a few scrapes in the accident. The largest one on his opposite leg began to break down. He had a minor surgery to investigate and clean the wound and a few small pieces of gravel were found deeply embedded in it, despite the rigorous flushing this wound had previously received at the initial incident.
As his wounds began to heal, Max went from strength to strength. He quickly became the clinic favourite, carrying his bone in his mouth with a big goofy grin. When the time came for his departure, he had a large farewell with lots of hugs and kisses.
Now he is back to his old self, still quite the larrikin but you really wouldn't want him any other way.
Find Wigram Vet & The Good Dog Spa at 155 Corsair Drive, Wigram, phone 03 929 0987. For more information, email reception@wigramvet.co.nz or visit www.wigramvet.co.nz.
---