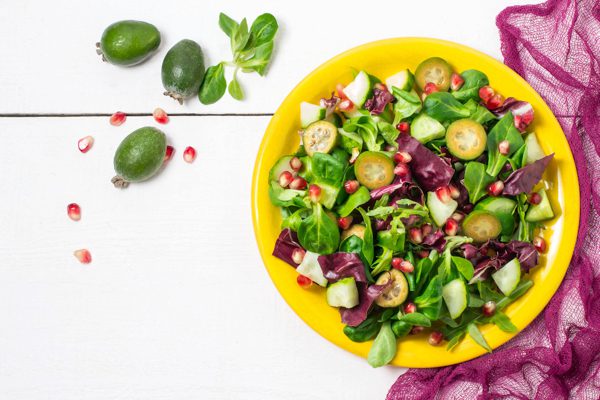 A feijoa fixation: nine ideas for what to do with all those feijoas
There's great excitement in the autumnal air, with feijoa season upon us.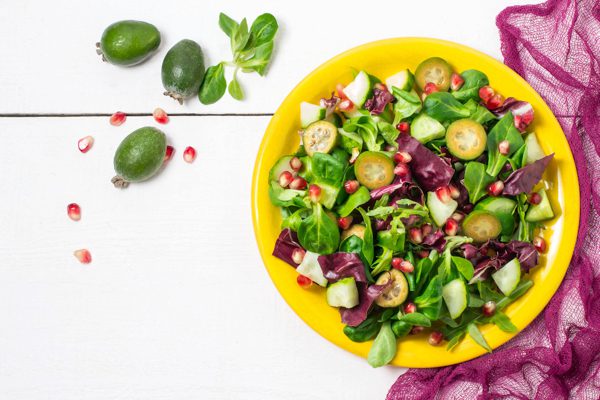 Generally available from about mid-March until early June, the small, green, egg-shaped fruit is pretty unique to New Zealand – although not native.
A distinctive flavour and culinary versatility sees feijoa making their mark on an exceptional range of cakes, salsas, jams and curries. And yet, although we naturally gravitate to some of the more traditional options, such as feijoa crumble, feijoa chutney, feijoa cider or just cut in half, scooped out and eaten raw, we've donned our detective caps and hunted out a fruitful range of some of the more unique options that may well become some flavourful favourites.
So what not try some of these clever culinary creations or get out your innovative chef's hat and try some creative creations of your very own.
Feijoa, chocolate and ginger croissant pudding
Roasted feijoa and almond shortcake
Walnut shortbread with feijoa and ricotta filling
Traditional English feijoa tart
Feijoa tarte tartin
Feijoa daquiri
Feijoa, honey yoghurt smoothie
Dehydrated feijoa chips
Slow-roasted feijoas recipe with star anise