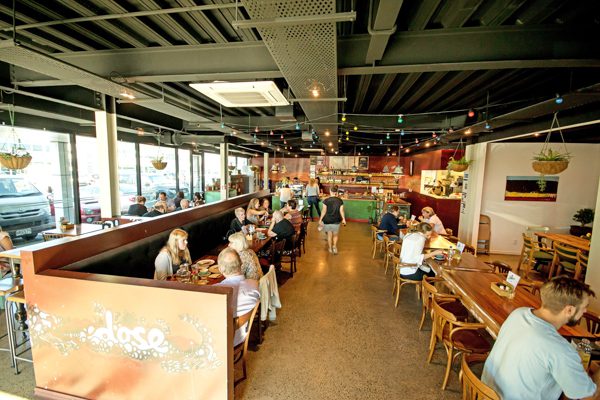 A deliciously decadent dose: so many reasons to visit Dose Cafe
Rarely does a café tick every single box. The food, coffee, location, service and parking – all in a fantastic funky atmosphere. Dose Café does it so well.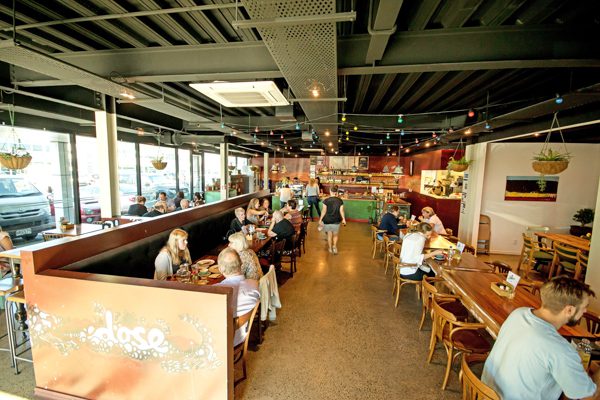 The memorable breakfast menu is available seven days a week, until 2:30pm, with the French Toast being voted in the media as the top in town! The house-made brioche could be reason enough, but this paradise on a plate includes streaky bacon, sherbet mascarpone, vanilla ice cream, vanilla bean custard and Cointreau berry compote; decadently different, delicious – and very Dose Café. With sharing menus to cabinet food, it's exciting, varied gastronomy.
The regulars are welcoming soup season. "The soup of the day is house-made fresh," says owner Andy Shiau. "Last year our seafood chowder was so popular."
Position-perfect on Blenheim Road, this neighbourhood café is the last refuel stop heading into or out of town – an escape haven, and just seven minutes from bustling Westfield Riccarton. Off-street parking makes popping in for takeaway coffee easy – for a double shot of Lyttelton Coffee Company's finest that Dose Café does so well.
Popular as a function venue, the spacious interior's large tables can be reconfigured or removed to cater for every sort of soiree from after-work parties to 21sts. "There's no booking fee with a minimal spend," Andy says.
"Our chefs are flexible, designing menus for each function's requirements, for up to 120 guests." There are craft beers, great wines, creative cocktails, and about 50 available carparks for evening events.
Dose Café, 295 Blenheim Road, Riccarton opens weekdays 7.30am-4pm and weekends 8.30am-4.30pm. Visit www.dosediner.co.nz.