---
Colour is a complex phenomenon and theories about its effect on our minds and emotions range across the scientific and artistic realms. On the other hand, all it takes is a paintbrush and a pot of fresh paint to understand the powerful ability of colour to dramatically transform a space.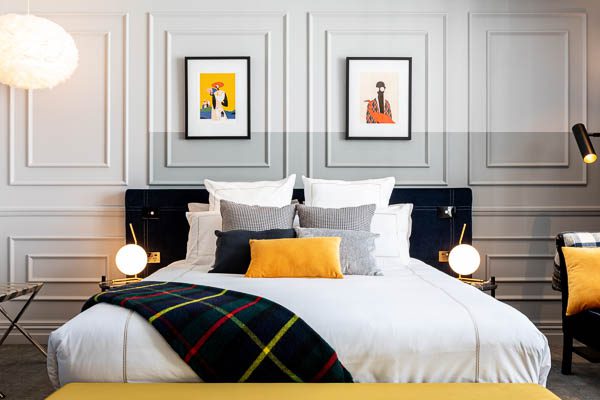 Which makes the Dulux Colour Awards one of the pinnacle events of the year, showcasing both the latest trends in colour and just what is possible in the realm of colour. A record-breaking 435 projects from New Zealand and Australian design professionals were entered in this year's awards, with 114 finalists who displayed exceptional and inventive use of colour in built environments across both commercial and residential spaces making the final cut. Finalists were chosen across six categories: Commercial Interior: Public and Hospitality; Commercial Interior: Workplace and Retail; Commercial and Multi-Residential Exterior; Residential Interior; Single Residential Exterior; and Student.
Locally, the Rangiora RSA by Andrea Robertson Design is a finalist for the Commercial and Multi Residential Exterior, along with seven other New Zealand projects. "Architects and designers have really set a new precedent with their masterful and innovative employment of colour to create unexpected, lively, playful and refined interior and exterior spaces," Dulux Colour Specialist Davina Harper says. Moody reds and maroon have emerged as dominant colours in retail and commercial interiors, paired with unexpected tones such as peach and clay in the form of accent walls, stairwells, doors and trims. Deep shades of blue were a popular choice in residential interiors – from azure through to dark navy – seen in cabinetry and trims through to feature walls.
Meanwhile, greens ranging from soft sage to emerald have lost none of their appeal adding sophistication, character and a sense of quiet luxury." There has been a shift away from greys and cooler neutrals which have dominated interiors in previous years, with nature-based warm hues, such as beiges, terracotta and caramels coming to the fore," Davina says. "Classic all black and all white remains popular, particularly in residential exteriors – they are shades being used to contrast against red brick or being layered to create a modern textured and tonal look."We were also impressed with this year's student entries, which delivered brave and unique colour concepts and applications."
The 33rd Dulux Colour Awards finalists will now be judged by a panel of leading figures in the design industry, with all category winners (excluding the Student category and Australian entrants), having the chance of taking home the New Zealand Grand Prix title and NZD $5,000. Australian entrants will have the chance of taking home the Australian Grand Prix title and AUS $5,000.Winners of the 33rd Dulux Colour Awards will be announced at a gala event at the National Gallery of Victoria on 8 May 2019.
For more information on the Dulux Colour Awards, visit www.dulux.co.nz/colourawards.
---