---
Bentley is celebrating its 100th birthday this year; yes it's been a century since Walter Owen Bentley, or W.O as he was called, set up shop in 1919.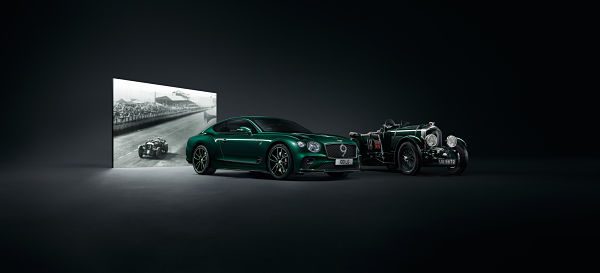 One of the most iconic cars from this era was the 'Number 9' Bentley; a 4.5-litre supercharged blower Le Mans race car. To celebrate the legacy of this car and the 100-year anniversary of the company, Bentley has given us a special edition of the Continental GT. Called the 'Number 9 Edition by Mulliner', it will be available either in Viridian Green or Beluga Black, it will feature No. 9 badgework and a matching graphic on the front grille, just like the Bentley racers of yesteryear.
Inside, the headrests and door panels receive embossed 'B' logos in homage to the original 1930 Blower Bentley. The centre console features the familiar engine-turned finish, often referred to as 'turned aluminium', that was utilised in the early days of the automobile to minimise unwanted light reflection. The No 9 also features a bespoke clock made by Jaeger, to replicate the dials found on Bentleys of the pre-war era. Bentley says this future classic will be one of only 100 ever produced.
---