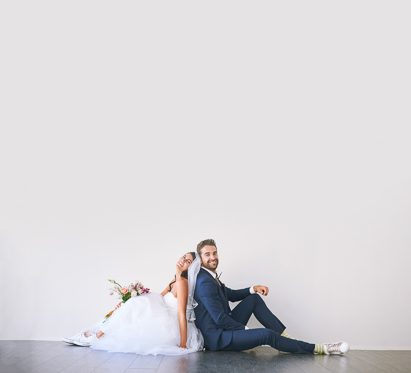 2019 Bridal Couture
---
With royal nuptials and celebrities knot-tying galore, some glorious, theatrical and fanciful trends are set to woo. We check out the latest and greatest in bridal couture as the wedding scene romances its way through 2019.
The scenes from the bridal couture leaders are bringing us the sleekest of silhouettes. Fairy nymph styles to sultry beach-wedding dresses, there is something for everyone making their way down the aisle.
Pick your favourite romantic fantasy and deliver the memories in statement detailing and colour. The only word to remember is glamourous.
---
Feathers and flounces
Period-style ruffling to multi layered skirts – it's the dresses that make a grander than grand entrance. Outfits of plush plumage, with an overall covering of soft, angel-like feathering is very current. Edgy or minimalist accessories and hair will keep this look contemporary.

---

Mirroring magic
Sheer, gossamer tulles, satins and chiffons are all paired with mirrored embroideries in reflective designs, reminiscent of disco days. These pops of silvery embellishments are a bit more of a elegant, edgy statement than the usual sequins and crystal beading.

---

Chic capes
Sheer or ruffled capes are draped from shoulders in the wedding world. Full length capes to replace a veil, or the cute coverlet for the after-dark party festivities. Sheer and embellished with enchanting embroidery slink over the silhouette.

---

Veils to be seen
The veil has had a resurgence and become the crowning glory of the bridal attire. Full and flowing, it enhances the dress and makes a statement unique to each bride. The Duchess of Sussex's veil was embroidered to symbolise the flowers of the British Commonwealth. This time round, veils can trail forever, or be embellished with personality.

---

The minimalist
Princess Eugenie and the Duchess of Sussex showed us that glamourous style can be simple and embellishment unnecessary – and a rise in bridal minimalism soon followed, with designers creating simplicity at its finest.

---

Disco queen
The 70s disco merging into 80s edgy; plunging necklines, sequined glitz and look-at-me accessories will ensure the wedding dance will be all about the bride, who is also sure to shimmy and shine down the aisle.

---

Something Blue
Designers like Vera Wang are embracing soft sultry blue. Cool, flattering and serene, use blue in flowing sheer fabric to emulate water and sky. Opt for just a touch in this tone, or dare to beguile in head to toe, or with just in a wisp of tulle or lace.

---

Beautiful Bows
Bows are back and are getting big. The 50s-originating fashion feature has been immortalised by Oscar de la Renta through to Givenchy Haute Couture. These big accessories are theatrical and structured; on the shoulder like large butterflies, in the middle of the back, or in veils and embroideries. Small and quaint gives way to big and edgy.
---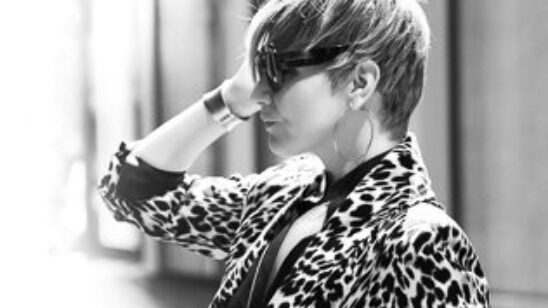 Previous Post