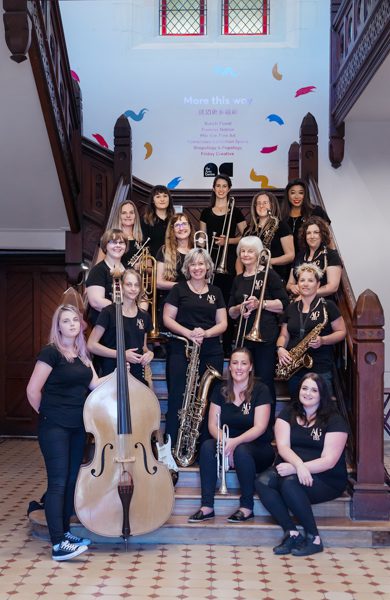 Women inspiring women: The All Girl Big Band
The All Girl Big Band (AGBB) drew a crowd of more than 4,000 when they performed at Ingham's Lazy Sundays event in February. "They were dancing on the grass," says AGBB Musical Director and alto saxophonist Lana Law. "What a buzz!"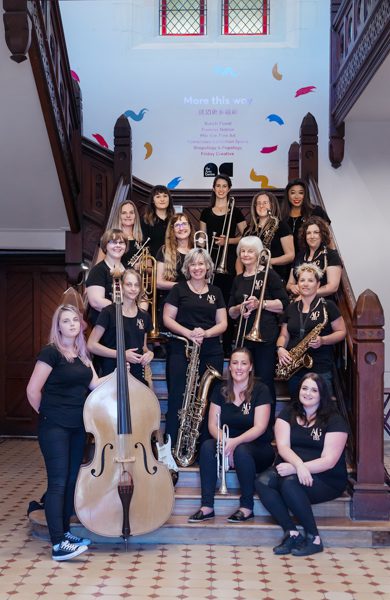 With an eye to maximising their exposure, the band – described as a 'powerhouse of sound' – plans to record a music video with an expected release date in July of this year.
"Our distinction is that we're the only all-female 'big band' in New Zealand," says baritone saxophonist Helen Renaud, "The video's about getting our name out there – to show we're not a gimmick, but are trying to find our niche. Our priority is to have a quality online presence so we reach a wider audience."
Lana says their focus for the next few months is on their recording session – after that comes preparation for the Big Band Festival, Labour Weekend. Each year the AGBB does one major themed concert in tribute to performing women; in 2016, vocalist Kate Taylor gave a magnificent acknowledgement of the late, great Natalie Cole and in 2017 they performed 'The Ages', celebrating women in music from the 1930s to today.
Apart from its regular Jazz After Work gigs, touring concerts, and corporate events, the AGBB also does private functions. "It's always lovely to perform at these, because you know you're helping create an awesome memory for everyone, and something unique to take away."
Visit www.facebook.com/babesofthebigband or www.allgirlbigband.co.nz.