---
"I am certain that almost as soon as man began to walk this earth, we also began our long association with other creatures. These encounters soon developed into close animal-human relationships that we would describe today as having pets," says Geoff Mehrtens of the Wigram Vet and The Good Dog Spa.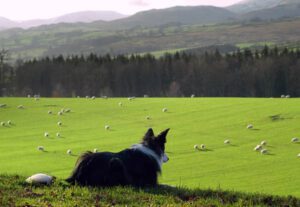 "There are images from cave dwellers that depict early domestication of horses and dogs," he adds.
"Humans are sociable beings who thrive with healthy social interactions. Unfortunately, modern society leaves many of us exposed to loneliness and stress. Covid-19 has accelerated this problem for some and has touched even the most resilient and well balanced of us in the past year."
Geoff says that veterinarians have seen a strong trend in people valuing their pets even more as they grapple with the huge global ramifications of Covid-19.
"Lockdown is much more bearable when we have our favourite moggy snuggled up in bed with us. The overwhelmingly positive attitudes of dogs uplift our spirits daily and let us restock our depleted happiness reserves.
"As a veterinarian, I am in one of the most privileged positions in society where I and our team can intervene daily to help these pets that mean so much to us. Such job satisfaction is not found by everyone."
Recently Geoff caught up with Buddy, a working sheepdog from the West Coast. He suffered potentially life-threatening injuries in a tractor accident but today is back running in the surf on his daily swim at the beach.
His owners spent more money than was economically sensible on his pelvis rebuild and I feel honoured to have been involved with his treatment," says Geoff.
"He became a favourite of the nurses and the physio. Even the day-care girls and the groomers got to know him. It was quite emotional for us to see him again.
"Pets give us so much love and affection and demand almost nothing in return. We are lucky to have them."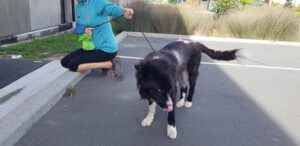 ---