---
More than 40 years ago, an enthusiastic member of the Ashburton business community – Russell Anstiss – started the now-iconic Ashburton Boulevard Day as a way of promoting the rural town and its CBD.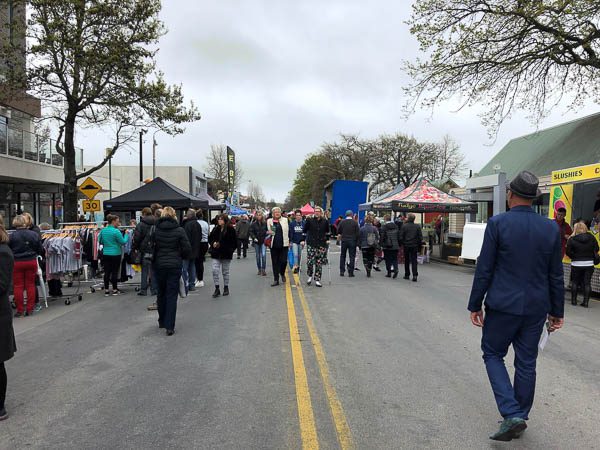 Today, the event hosts over 120 fantastic stalls with an amazing range of shopping delights, say local business owners with a wild enthusiasm for the town, Sue Cooper and Bob McDonald, who run the event.
From plants, crafts, food and entertainment to clothing, jewellery and skincare, a wide range of local businesses from both the CBD and smaller boutiques attend the event; as well as charity and service groups who are passionate about giving back to the community.
The event is so popular that many stallholders attend from throughout the country. Rain, hail, wind and snow have never stopped it from happening, with between 10-15,000 visitors every year.
Ashburton Boulevard Day is on 23 September, East Street from Havelock to Moore Streets, from 9am-3:30pm.
---