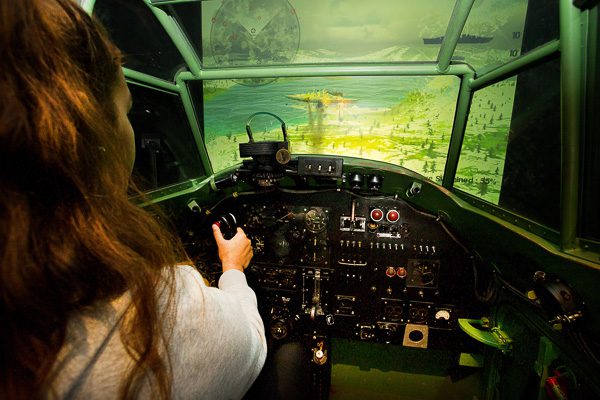 Uplifting entertainment
---
Looking for something to do in the weekend? Wigram offers the perfect escape – both literally and figuratively, with the latest uplifting entertainment.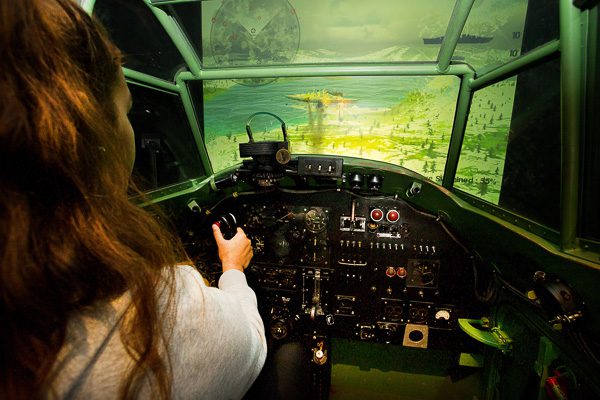 You can live the dream of piloting your own plane in a variety of simulator experiences at the Wigram Museum. The ever-popular Mosquito Mission flight simulator incorporates high definition graphics and realistic handling features, with the choice of two World War II-inspired mission options:
Amiens Prison – Fly through the French countryside to the enemy-held prison and blow a hole in the wall to allow members of the resistance to escape. Based on the legendary Amiens Prison raid of 1944, this mission features terrain modelled exactly after the landscape surrounding Amiens.
Norwegian Fjords – Search for enemy battleships in the Norwegian fiords and destroy as many as you can before you run out of time. Test your flight skills and reaction time as the ships return fire.
What you'll experience:
The cockpit includes a genuine Mosquito instrument panel
Two points of view available – choose to either fly the aircraft from within the cockpit (accurate), or from behind (arcade)
The simulator doesn't physically move, but you get the sense of movement from the visuals on the screen
Use the control column and rudder pedals to control the aircraft
Firing button located on the control column
The simulator room contains a number of interpretation panels which tell the story of the Mosquito aircraft and the New Zealanders who flew it during World War II.
All money raised through simulator sales goes towards helping support the museum's free admission policy and free education programmes.
---
---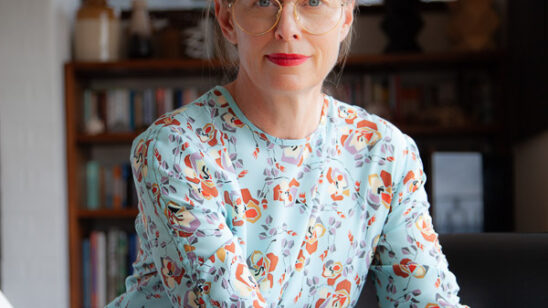 Previous Post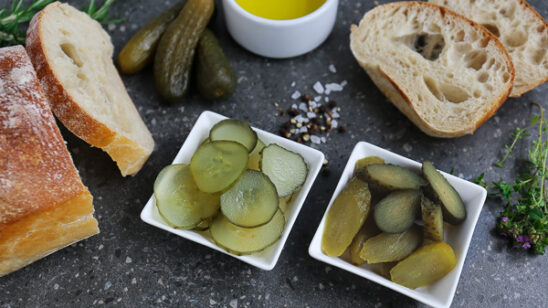 Next Post