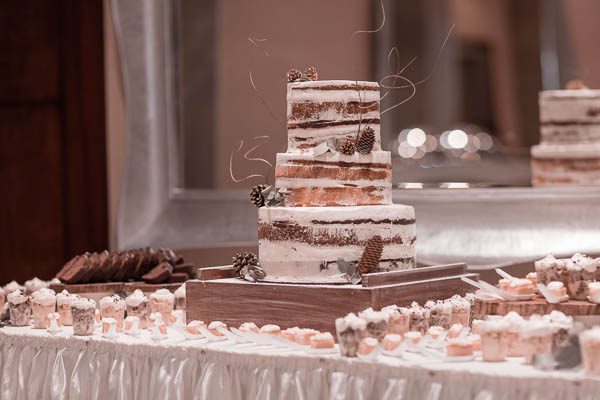 Trends that take the cake
---
The cake; it continues to occupy that all-important role of wedding centrepiece and this year, wedding cake options are unfolding like blossoms in spring – they are eye-catching, gorgeous, joyous and more wildly diverse than ever! From naked cakes to extravagant drifts of multi-coloured art, from royal lemon and elderflower iced beauties to tiers of actual cheese wheels – the variety is stunning.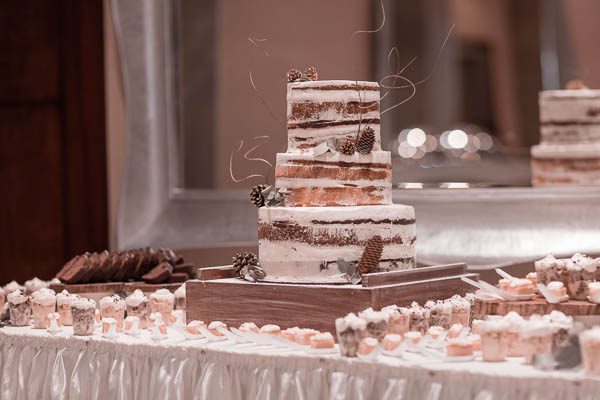 History has it that the Romans broke a simple wheat or barley cake over the bride's head after the ceremony for good luck and guests shared the crumbs, starting a long tradition of sharing the cake with friends. In the Middle Ages couples kissed over a tall tower of small spicy buns for a long and happy marriage, hoping the stack would not fall over! The 17th century brought in sweet fruit cakes and, at Queen Victoria's wedding in 1840, a hard bright icing was created and called 'royal icing'. But it wasn't until 1882 that the first iced tiered cake was presented – with every tier edible. From then on the cake became the marvellous wedding icon it is today.
In 2019 we have seen numerous trends emerging. Meghan and Harry cakes – lemon and elderflower concoctions on three separate stands – have been popular. But other trends are rising too.
Multi-tier cakes – as high as 10, 12 or even 14 tiers – are hot property. Some prefer the rounded look with a large base leading up to a small top, while others are going for the stark beauty of geometric squares and rectangles – with an occasional triangle or hexagon thrown in. Some use copper or black colouring for elegant effect. And, to add even more interest, it has become popular to ice some of the tiers with geometric designs – gorgeous Moroccan and Middle Eastern motifs are becoming extremely popular. A geometric tablecloth is sometimes added to create yet another layer.
For the nature lovers, ferns have replaced eucalyptus leaves. Crisp, elegant green leaves add a new dimension with the soft beauty of green against white, while trailing greenery incorporated expertly with icing is another style proving popular.
Also on-trend are 'naked' cakes, where the fillings between the 'fault lines' have been extended for added interest, with the outside iced only minimally or not at all. And the 100 percent plant-based vegan cake is another popular must-have.
For the lovers of artistic abandon, there is a rising trend of cakes showcasing palette knife-painted buttercream, sometimes with poetry inscribed or the names of the married couple, and sometimes a creation of lavish multicoloured modern art, almost too beautiful to cut – let alone eat!
It seems that 2020 will be the year where creativity will run riot – so let's enjoy the tasting and the unfolding evolution of the cake!
---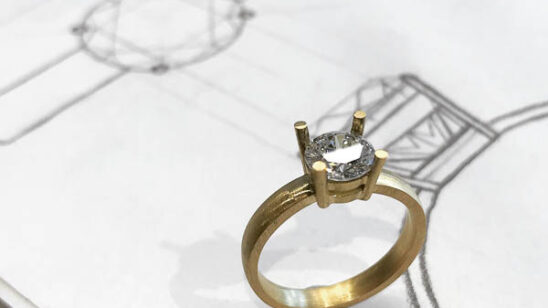 Previous Post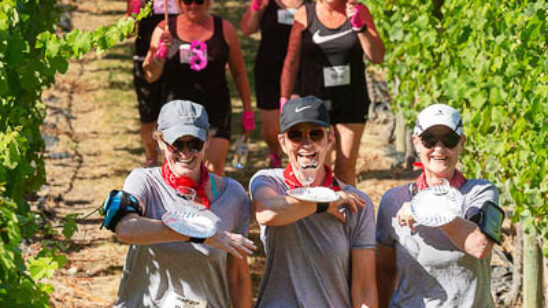 Next Post