---
When it comes to summertime fresh fruit and vegetables, we Kiwis are truly blessed with the bountiful best. But what of late summer and beyond? Will there still be rich pickings? You betcha!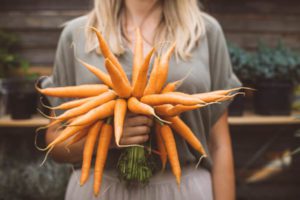 Below is an A-Z of what's on offer.
A is for apple. Harvested between February and May, varieties such as ballarat, braeburn, cox's orange, fuji, gala, golden delicious, granny smith, red delicious, and royal gala ensure to 'keep the doctor away'.
The avocado is a fruit (yes, fruit!) that, due to being harvested at different times of the year, is another all-year goodie.
It's one of the few fruits that contains monounsaturated fat – that's the good fat that helps lower blood cholesterol.
Look for varieties such as hass, reed, fuerte and carmen.
Beans are a protein-rich superfood. High in fibre and antioxidants, these mighty legumes are great for the waistline, and may aid in disease prevention.
Take your pick from green, French, butter or broad beans.
Beetroot is another superfood readily available.
Studies have shown beetroot helps lower blood pressure, reduces cholesterol, and is rich in potassium, folate, vitamin C and other important minerals.
Berries are a great source of antioxidants, so not only are these little darlings delicious, they do heaps to protect body cells and control free radicals.
Make a berry delectable dessert of whipped cream, blackberries, blueberries, blackcurrants and strawberries. Yum!
Bravo for brassicas, broccoli and broccolini, while versatile veges buttercup squash and butternuts can be baked, boiled, sautéed, added to salads and stir-fries, or made into a nourishing soup.
Cabbages and cauliflowers can be found all year round, as can celery, capsicums, cucumber and carrots.
Heirloom carrots, in colours of orange, cream and purple, look beautiful and taste sensational.
Eggplant (aubergine to the French), especially the purple variety, is an all-year star. "Bring on the ratatouille, René!"
Garlic and ginger may be like chalk and cheese, but they're always available, are vital for health and, let's face it, no meal is quite the same without 'em.
Grapes, honeydew melons, mango, nashi pears, nectarines, passionfruit, peaches, plums are all available through to March, and last but not least is the mouth-watering watermelon.
Check out the 5+aDay website for seasonal inspiration.
---