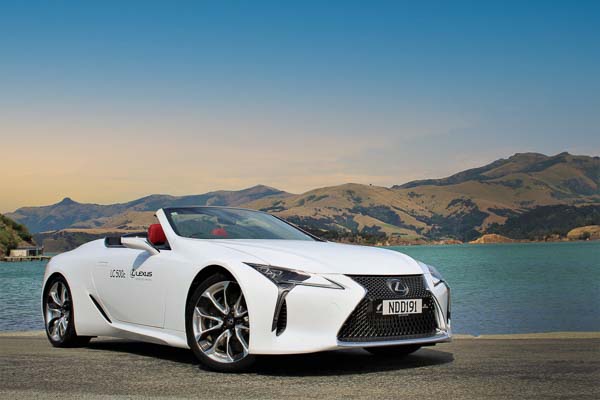 Top down, revved up
---
The Lexus LC500 Coupe caused quite a stir when it was launched. Now Lexus have chopped the roof, resulting in the LC500 Convertible. However, is it any better topless? After being on display at Lexus Urban Polo, Lexus New Zealand gave me the keys for 28 hours to find out.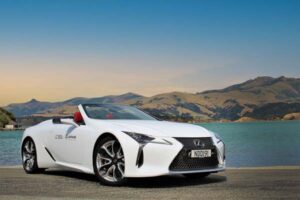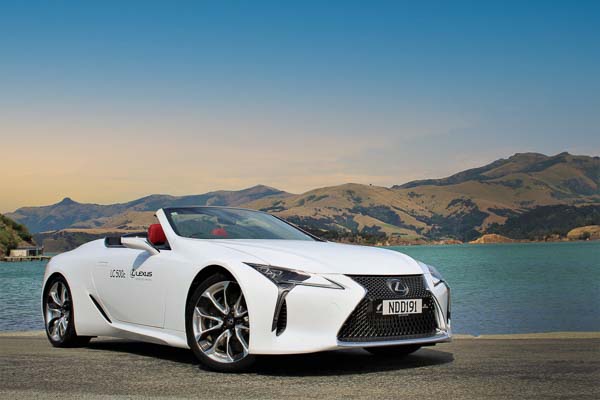 The LC500 Convertible's 5L V8 is shared with the RC F coupe and GS F saloon. It is also naturally aspirated with power rated at 351kW/540Nm.
A 10-speed automatic box with paddles sends drive to the rear wheels. All in all, Lexus have kept it brilliantly simple. No turbos, no AWD, just a tonne of power and V8 thunder.
Inside it is probably one of the most attractive places to sit of any car I've seen on sale. Lately, all the toys found in a car of this type can be found, even the epic 15-speaker Mark Levinson sound system, though the mousepad control is a bit vague at times.
You quickly forget that the second you lower the roof, and press that starter button. The sweet sound of a naturally aspirated V8 engulfs your surroundings before settling to a soft burble at idle.
Pointing the LC500's nose to Akaroa, it shows itself to be a sublime tourer. In Comfort or Eco mode, you can devour kilometre after kilometre in almost electric quiet, and despite being so low to the ground, ride comfort is pretty much perfect.
Every bump is soaked up and you sit low and far back, resulting in the perfect driving position. Rear visibility is so-so with the roof up, but most of the time you want that roof down, especially as you can raise and lower it at speeds of up to 50km/h.
Zero to 100km/h in five seconds isn't rapid fire by today's standards, but the LC500 Convertible isn't about acceleration and top speed that can re-arrange your fillings. It's more about big power under control.
Many have made the mistake of regarding the LC500 as an out and out sports car. It isn't, it's a sporting tourer, but when you want to have some fun, the LC500 Convertible will still give shots of adrenaline the moment you give it stick. Plant boot and a butterfly valve in the exhaust opens up.
Weighing in at a snip over two-tonnes, the LC500 is no lightweight, but it can still dance the sports car dance really well.
Downshifts at high RPM are accompanied by a crackle and boom from the exhaust like a far-off battlefield and despite not being super sharp, it isn't long before you are giggling as you blast out of another corner with that V8 on full song.
At $234,000, the LC500 Convertible is considerably less than its nearest rival, the new Aston Martin Vantage Roadster. All in all, the LC500 Convertible gets the blend of long-distance cruiser and back road blaster just right. This one is very good indeed.
---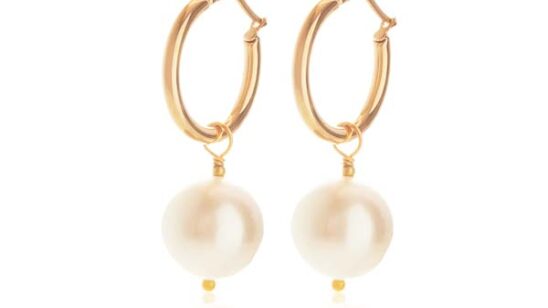 Previous Post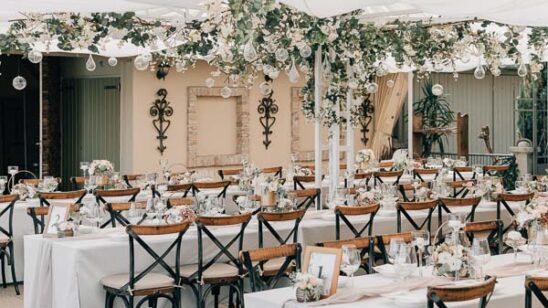 Next Post