---
Nine months ago, popular New Zealand broadcaster Toni Street got the addition to her family she never thought she would have. Health complications meant she had closed the door on bringing baby number 3 into the world, but then her best friend Sophie Braggins offered to be a surrogate for Toni and her husband Matt France. Lachlan Stephen France arrived on 9 August 2018. We caught up with Toni about her surrogacy journey and juggling being a busy mum of three.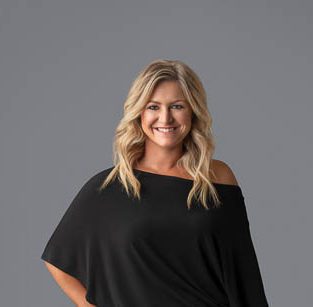 First of all, how's it going being a busy mum of three working around your radio job?
I just love being a mum of three; it's chaotic but I love every minute of it. I actually found the step from one to two children harder, once you have three you're so busy anyway! Because I'm up at 4:30am I get a lot of my work done before the kids are even awake and I love being around in the afternoons for school pick up and their activities. Lachie has been a really chilled baby, but he's just starting to move so watch this space!

---
Your best friend Sophie offered to be your surrogate and delivered your third child Lachlan last August then you adopted him in December, can you describe the journey?
I still pinch myself that this has actually happened for me. We never thought we'd have a third child and my best friend sacrificed so much to make it happen. I just have so much love and gratitude for her. The whole process has been completely humbling and emotional and so, so special for all of us.
---
You've been fighting to have our 64-year-old adoption laws changed – how frustrating and complex was the process and how would you like to see this transformed?
We would have done anything to have Lachie, so we felt lucky to even be in the position to be going through the process. I can only speak to our specific situation, but it did seem bizarre that we needed to adopt our own genetic child… it felt like resources were wasted when we were being vetted by child protection services. Surrogacy has so many manifestations and our laws do not reflect this modern miracle.
---
Was not adding that last piece to your family puzzle ever an option?
Absolutely, it was my bestie that encouraged us to explore surrogacy; without the push from her we would have closed the door on having a third baby.
---
How much of an emotional and yet incredible experience was surrogacy?
The whole process from start to finish was emotional. From the moment Sophie offered to do this for us, to watching her belly grow with our son, to watching her give birth and her recovery it was incredibly emotional for all of us… but throughout the whole process we all knew we were doing something life changing and it was such a miracle.
---
You've also had some difficult times with your health over the past few years. How has this changed your outlook on life?
I've always known life is precious, as I've lost three siblings, but being sick myself made me really worry for my own kids. It's a scary feeling thinking you might not be around for them. I am very conscious to appreciate each day and to do what makes you happy in this life.
---
You've done some inspiring roles across both television and radio – what drew you to the industry?
I loved the idea of getting to meet incredible people and I couldn't believe people got paid to report on sport, that was my big passion in the beginning!
---
What do you consider to be some of your career highlights?
Reporting on the Olympic Games in China, hosting the America's Cup in San Francisco and being asked to host a primetime show at TVNZ (Seven Sharp).
---
What does the next 12 months have in store for you?
I'll continue hosting the Laura, Sam and Toni radio show on The Hits and filling in at TVNZ on Seven Sharp. Life will be super eventful at home, Lachie will start walking and I can't wait to enjoy my downtime with the kids with a few holidays.
---