---
Allyson Gofton has been a beloved New Zealand cook and television personality for 30 years since first cutting her teeth in the test kitchen of New Zealand Woman's Weekly.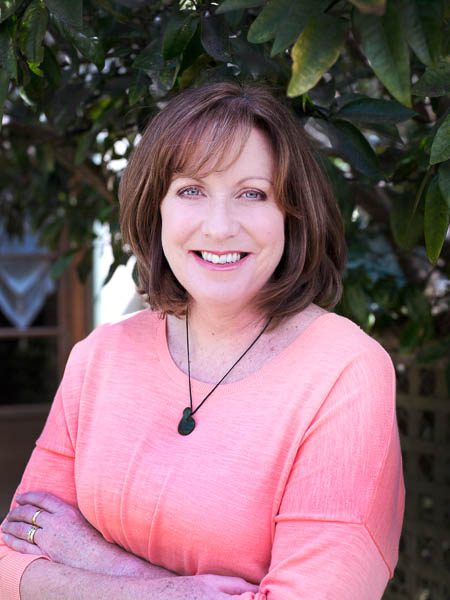 Allyson was recently in the city for a fundraising event for St Johns in conjunction with Westburn School and Piccadilly Bookshop to release The Baker's Companion, the third iteration of Gofton's The Great New Zealand Baking Book, which first came out 25 years ago. We caught up with her about making magic in the kitchen.
You've just released your new book The Baker's Companion, can you tell us about the book?
After Food in a Minute, I wanted to pull all my knowledge of baking into a book. The Baker's Companion is about trying to explain why your cakes may fail. It's about making sure the money you invest in baking is a success. It's about the enjoyment of baking; passing down the knowledge of baking so that when you go to cook, you get the information that's not written into a recipe. It's all there. It's certainly not about glamorous baking or creating expensive items. It's about enjoyment, good flavour and making sure that when it comes out of the oven, it looks like the picture you see in front of you.
---
The book is focused on beautiful baking – are you all about the sweet side of life or do you get into the savoury side as well?
Do I like the sweet side? Yes I do, though I don't do chocolate, but I love festive food, like Easter, and I do enjoy the savoury side of life as well. Slow-cooked food is something I love – slow-cooked food and baking are two genres I have become known for in my career. Interestingly, I trained as a chef in the late 70s (which is giving away my age) and trained here as a food writer. So my skills are in professional cookery, but I was also a communicator of food. Over the years I've worked as a food editor for Next magazine, through which I had to understand all aspects of food. I've done a professional apprenticeship, and then I did journalism papers before constantly travelling and updating my skills. As a food writer, it was usually about family food; food writers today concentrate on one genre, such as cake decoration, vegan recipes or gluten-free material. In the career I've had, you had to write across all genres. This is the third baking book I've done over 30 years. It's been updated and upgraded over the years, so it reflects where we've come today. Things in cooking and baking come in and out of favour. Once upon a time you would whisk up a sponge. Now you melt butter and milk together and bake it. How we bake has changed so much over time.
---
What's your favourite recipe from the book?
One of my favourites is the Kasbah Date Scones (on page 62 of this issue of Metropol). I love the photo and I also love date scones. This one is made like a swiss roll and inside is a lovely spiral of dates cooking with orange oil and Kasbah spices, like in the Middle East. It's a lovely modern twist on the scone, taking a traditional recipe to the next level.
---
You've been making culinary magic for more than 30 years now and you're just as popular now as you were back then. Why do you think New Zealand has connected so strongly with what you do?
I have been lucky to have been able to follow my dreams. I left home wanting to be like a Margaret Fulton or Tui Flower; being a good editor was my dream. You did a lot of hard work, a lot you didn't get paid for. I happened to stumble across magazines. I come from a very humble family, a blue-collar working family from Tasmania. I love home cooks; I love family; I love that people try to cook in their homes. You don't have to make café style food in the house; it's about small budget, short order cooking. I think somehow in amongst all that, people have enjoyed my food, but they can see I'm just like them. I love learning about food. I love studying food; its role in our lives, how society has changed the way we eat and its impact. I spent four years in advertising as an accounts manager to pay the rent. One of my jobs was looking at how we market food to consumers. I found that fascinating. It doesn't matter if you don't cut your own onions. Tomorrow's children will probably buy them frozen and already cut, but the most important thing is they cook for the family. You can buy ingredients pre-chopped and pre-sliced, but you're still cooking it; that's all that really matters. It's not, 'ooh she doesn't peel her carrots'; what's important is that we are eating them.
---
You headed down our way recently for an event in conjunction with Westburn School and Piccadilly Bookshop that was a fundraiser for St Johns. How does it feel to get to use your profile for the greater good?
I've been asked so many times to go to places and if I can do something for the community, I always try to say yes. My father was awarded an Order of Australia for his work for the charity Legacy. They raised money and looked after children of the widows of World War II. We spent Saturdays doing sport things with these children without parents; if we got too many presents, we gave to those children; if we won something in a raffle, it was given to those children. My parents instilled in me that we only need what we need.
---
What does the next 12 months have in store for you?
I'm a strong believer in a reasonably traditional role of mother. I'm a bit old fashioned like that. We have a family business in Auckland, a factory that makes cosmetics believe it or not. My husband works in Auckland, so at the moment my role is to settle the family into our new home in Cambridge (from Auckland), then put the lipstick on a Friday night with a glass of wine. I have more ideas than I have time to live. I have some ideas, but they're constantly changing. I would love to work with schools and teenagers, teaching them about what you need to eat, looking at how the world's normalising 'treats' as 'snacks'. So I have lots of ideas, but first I've got 400 boxes to unpack; if someone said the decluttering process of moving takes a weight off your shoulders, the process is nothing other than laborious. So that's this year, decluttering, then we'll see what next year brings.
---