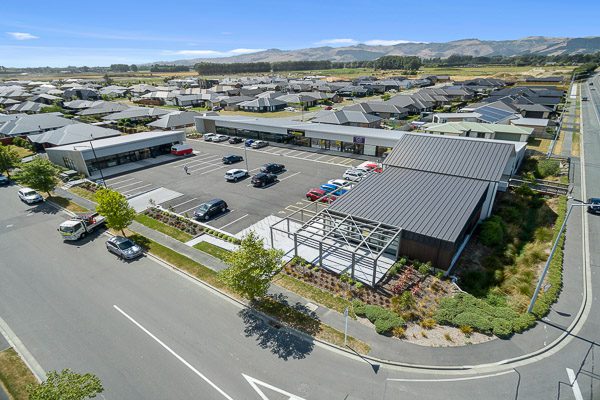 Ticking the boxes: Rosemerryn Retail Development
---
Lincoln's rapid and ongoing growth hasn't impeded the development of attractive and enjoyable spaces, a fact which is evident in the quality of the Rosemerryn Retail Development.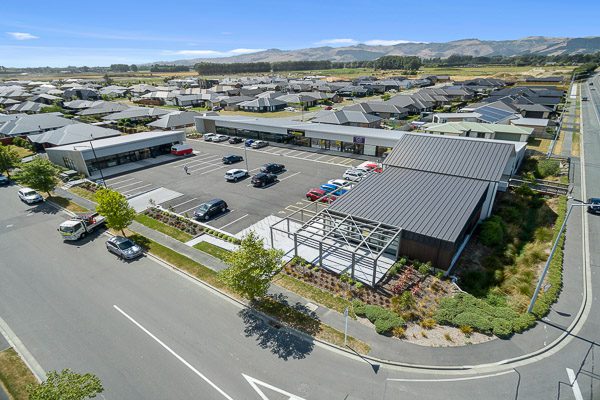 Completed in 2018, the precinct features retail, office and hospitality space with 55 on-site carparks on the corner of Edward Street and Eastfield Drive. Leasing agent for the development, Paula Raine of Ray White Commercial Christchurch says it's one of the most impressive retail developments she has been involved with recently; a powerful nod to the attention to detail that has gone into it.
Already featuring fashion, health, retail offerings, offices, a gym, delicatessen and café, there are only a small handful of retail spaces still vacant, with the vibrant mix of existing services creating a strong drawcard for businesses looking for an exceptional community hub.
Of particular note is a 259 square metre space which spans the high profile Edward Street and Eastfield Drive corner, featuring a 49 square metre outdoor al fresco area and views across both street frontages. Flexibility is a strong drawcard, with the space large enough to cater to a homewares or furniture store, a dentistry, veterinarian, medical practice or green grocer. However, the space allows for a substantial kitchen area making it equally suitable for a restaurant or bar. There is also potential for the space to be split into smaller or shared tenancies for the right businesses.
Form and function have well and truly been combined at the Rosemerryn Retail Precinct, with sleek, contemporary aesthetics and high building standards culminating in a space that is as attractive as it is safe.
Internally it is a light and airy space, with an elegant high stud, while externally the modern aesthetics are complemented by beautiful native landscaping.
The Lincoln township is flourishing, with a population of more than 7,000. Previously expected to be just a post-quake phenomenon, there is little sign of it slowing, with Selwyn District Council projecting population numbers to easily hit 10,000 within 10 years.
With Lincoln township plus surrounding communities in Rolleston, Prebbleton, and Springston featuring a mixture of 'lifestyle blockers', families, retirees and commuters, the developers behind the new Rosemerryn complex have ensured community wellbeing is a core focus of the development, particularly as it relates to getting the strongest tenancy mix.
As such, they have generously offered to help an experienced operator that is in tune with the local community with their fitout, to help tailor the space to their needs.
"It is so nice to work with developers who are invested in creating a strong selection of businesses," Paula adds.
---
For more information about this fabulous space, or the smaller spaces available at Rosemerryn Retail Development in Lincoln, speak to Paula on
027 221 4997, or email paula.raine@raywhite.com.
---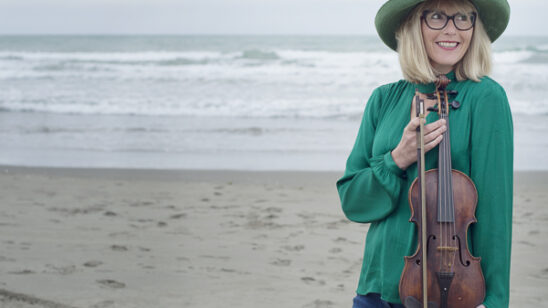 Previous Post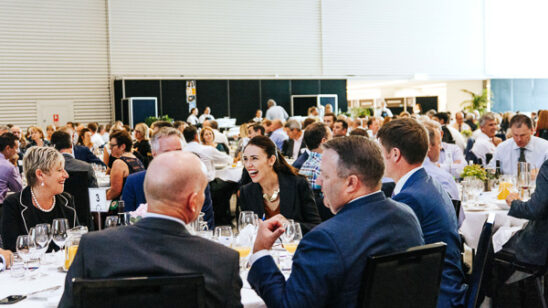 Next Post