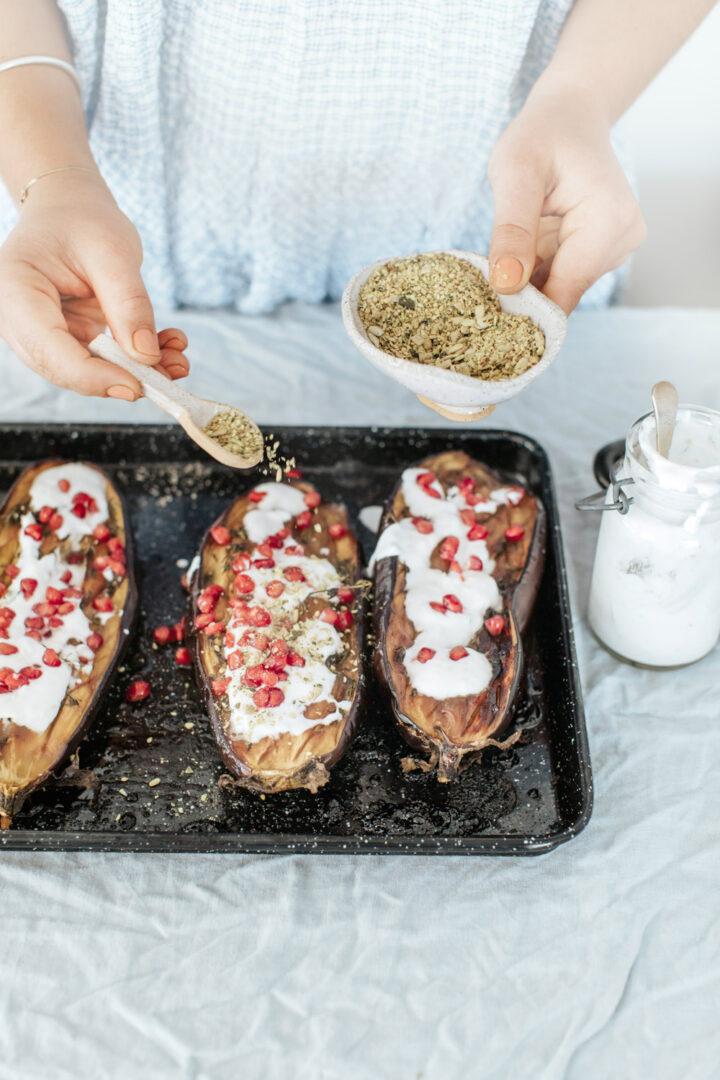 Thyme and pomegranate baked eggplants: Two Raw Sisters
Ingredients
Eggplant
2 eggplants, cut in half lengthways
Oil
1 Tbsp pomegranate
molasses
2 tsp sea salt
3 sprigs thyme,
stalks removed
Lemon yoghurt
1/2 cup plant-based or dairy yoghurt
Juice of 1 lemon
Pinch of sea salt
Water, to loosen if needed
To Serve
Pomegranate seeds
Dukkah
Method
Preheat the oven to 200°C. Place the eggplant halves on a baking tray, skin side down and score the top of the eggplant flesh with a knife. Generously drizzle over the oil and pomegranate molasses, then rub all over the eggplant. Sprinkle over the sea salt and thyme leaves. Place in the oven to cook for 35 minutes.
Place all lemon yoghurt ingredients in a small bowl. Mix until everything is well combined and has a smooth creamy consistency.
Once the eggplant has cooked and cooled slightly, evenly dollop the lemon yoghurt between the eggplant halves. Sprinkle with pomegranate seeds and dukkah.
Leftovers will keep in an airtight container in the fridge for up to 3 days.
Extracted from Salad: 70 delicious recipe for every occasion by Two Raw Sisters. Photography © Susannah Blatchford and Margo Flanagan. RRP$45.00. Published by
Allen & Unwin NZ.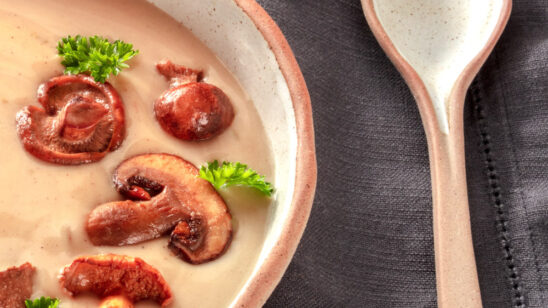 Previous Post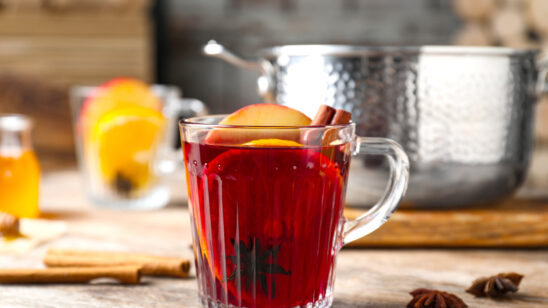 Next Post