---
Taking a stand.
We are lucky that our students have an outward looking view, strong convictions and stand for what they believe in.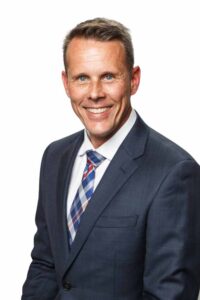 Mike King, founder of The Key to Life Charitable Trust, recently provided a clear and definitive example of this philosophy to us all when he made the decision to surrender his membership of the New Zealand Order of Merit.
Mike King has been campaigning for a number of years for better access to mental health care for our children and teenagers and in 2019 was made an officer of the New Zealand Order of Merit for services to mental health awareness and suicide prevention, and named as New Zealander of the Year for his work within this area.
Due to his belief that the situation in New Zealand has not improved, he felt the honour no longer sat comfortably with him and so would return his medal.
I have both admiration and a feeling of sadness for Mike. I admire his strong conviction, and for staying true to who he is and what he believes in. I am equally sad that as a country we have not enabled the necessary change to happen that is so badly needed for our youth, and therefore, subsequently led to a 'champion' like Mike feeling the need to return his medal.
Strong convictions, outward focused view, standing for what you believe in.  A great lesson for our students at Cathedral Grammar.
---