---
What a wonderful few weeks it has been in Christchurch. We've hosted royalty and we've revelled in the Canterbury Anniversary events that bring the region together each year. In my mind, there is no better place to be in the spring than Christchurch.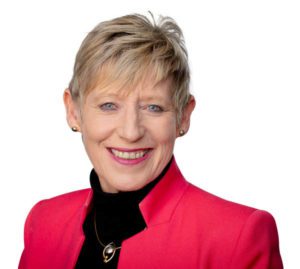 It was an honour to welcome the Prince of Wales and the Duchess of Cornwall to Christchurch. I was delighted to host them on a walkabout in Cathedral Square where many people turned out to greet them.
During their visit to Christchurch they got to see Tūranga and the Riverside Market – two attractions which have breathed new life into our central city and helped make it  vibrant place where people want to be.
The vibrancy of Christchurch was also on show at the New Zealand Cup meetings at Addington and Riccarton raceways and at the New Zealand Agricultural Show.
I was thrilled to be able to present the winner's trophy at Addington to the connections of Cruz Bromac. But the real highlight for me was standing alongside Terrill Charles and Peter Corbett, whose horse Dee And Gee won the Christchurch Casino New Zealand Cup at Riccarton. I had the honour of presenting them with the Trainer's trophy.
Four years ago, Terrill was diagnosed with an aggressive form of brain cancer and given just four and a half months to live. Through sheer determination, support from Peter, and her passion for their horses, she has battled on and defied the odds.
Their story was an inspirational note to end Cup and Show Week festivities on.
---