---
I love the fact it's 2020! When applied to eyesight, 20/20 refers to clarity of vision and that is what I am sure the year 2020 will deliver to our city and region. I am hugely optimistic for what this year holds.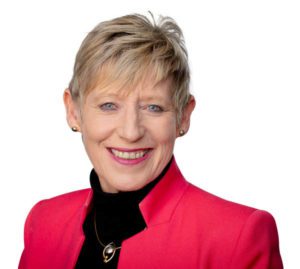 Not only will we continue to see the benefits of private and public investment in our city, we will see major projects fully completed and others underway.
Christchurch's Convention Centre, Te Pae, will open in 2020 and what a difference that will make for the region as a whole.
When I think of the conferences we will be hosting, I don't just think about the delegates attending, I think of the extra days that they pack in on either side of the conference, the family they might bring along for the ride, or bring back after the conference when they've had a taste of what the region has to offer.
And what about the American Airlines announcement that will connect North America and our region with Los Angeles to Christchurch direct flights three days a week?
I am so grateful we have such an active airport company that continues to invest in building international connectivity.
We will see the Metro Sports Facility starting to rise from the ground this year, and this will bring huge benefits, especially to the accommodation sector, due to the national events that will be held there.
The signs of visible progress we will see this year will really help to restore confidence in what is the heart and soul of our city.
---