---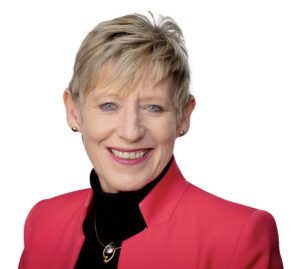 This month sees the 10th anniversary of the earthquake that changed our lives and our city forever.
We will always honour the memory of the lives who were lost, and we will always ensure the lessons we have learned remain embedded within our city's way of doing things for the future.
Our experience in the past decade has left us much better prepared for the challenges that lie ahead, and we can face the future with optimism and confidence.
At the same time, we are grateful for the opportunity reimagining our city has allowed. We know there is more to be done, but we have turned the corner.
We know a vibrant city centre is vital to the whole city's wellbeing.
Te Papa Ōtākaro /Avon River Precinct is almost complete and has already turned our central city to face the river. It is wonderful to see so many people enjoying themselves and the natural environment that makes us so special.
I've been talking to many people who have visited our city for the first time in a long time. And they tell me they can see we are truly the city of the future.
For many New Zealanders returning home from overseas or shifting out of the Auckland housing market where the average house price has hit $1m, this is making us their city of choice right now.
We will build on that as more people see the opportunities that are our city's legacy of what happened a decade ago.
---