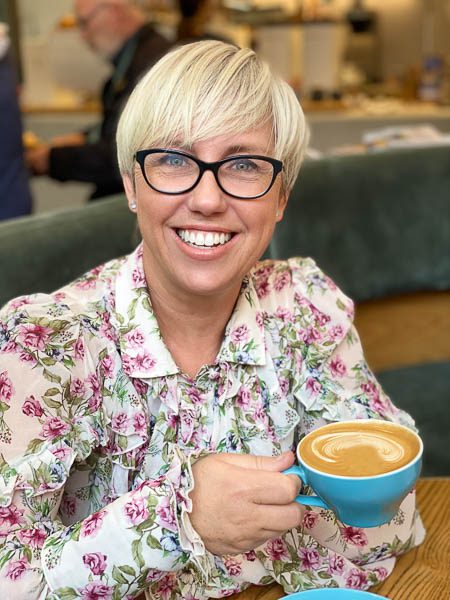 The Caffeine Queen
---
An energetic buzz brews behind a Christchurch coffee icon – and its co-owner shares her gift of motivation to the world.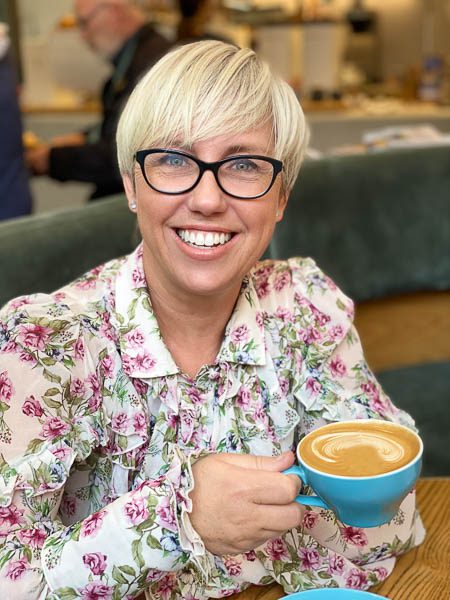 Sacha Coburn is the Chief Operations Officer for Coffee Culture and who also delivers entertaining leadership talks through The Company You Keep.
Now 46, she overcame aggressive breast cancer a decade ago, when fate threw her one of the toughest curve balls imaginable.
Sacha retained her spirited smile, flipping tragedy on its head. She's now embracing the life-changing journey as a gift – one that has fuelled her motivation to help others succeed.
"It didn't make me want to retreat, it made me want to expand," she says. "I live out every year deliberately as though it's my last. I want to keep learning, sharing and contributing."
So far there have been two highlights of her life, she says. "One is meeting my husband, the founder of Coffee Culture, in '99."
Hailing from Onehunga, Sacha came to Christchurch for her first career as a qualified lawyer – where her daily coffee routine ended in love!
"We all have our own Coffee Culture story," she laughs. "Tinder dates through to job interviews – it's the place where people meet up. We've even had staff who have had babies, then they've grown up and worked for us!"
The business has grown alongside Sacha's family, teenagers Tiger and Portia and stepson Jordan.
"The second highlight of my life was attending Harvard Business School in Boston."
She was one of nine Kiwis to receive the 2018 Prime Minister's Business Scholarship for three-week sessions over three consecutive years, starting last September.
"It was Coffee Culture's achievement really – we are a real coffee nation. Harvard is such a transformational environment, with business leaders from throughout the world," says Sacha, who also has a Master's Degree in Education.
"I feel part of my responsibility is to share that learning and bring those skills back."
She believes in being open to new experiences that come along. "When we have openness, crazy s**t happens!" she laughs.
It is her funny, inspirational and motivating performance that gives authenticity to the workshops presented a few times a year, in tandem with Chair of The Chiefs Rugby Club Tonia Cawood.
People rarely nod off at the lively leadership events, which uniquely interweave comedy and classic tunes.
Sacha also co-wrote the book Speakership with renowned speaker Matt Church.
She points out that public speaking has been pivotal in society for thousands of years.
Today's TED talks are just the modern equivalent. However, the talented talker says that her favourite thing is actually just listening.
Back at Coffee Culture, the quest to constantly make things better never stops.
"We're always thinking what would delight people the most, so it's attention to detail with every aspect in design trends, food and drinks – and providing wonderful spaces for people to hang out. You can even have a charcoal latte now. We are all so different. It's that combination of familiarity and freshness."
A single origin latte with a splash of cold milk is Sacha's takeaway cup tipple – although now it's made with oat milk.
After 12 years living in Sumner, Hamilton became home, to help launch the brand up north. Sacha oversees all training and development of the 20 Coffee Culture stores, but plenty of time is still spent in Christchurch.
"As business gets tougher in New Zealand, we've been helping our young staff with ownership of their own stores. For me, that's enormously fulfilling – having an impact on people's lives."
Coffee Culture Charitable Foundation, has also built new trading facilities for their coffee suppliers in Papua New Guinea.
"My main focus is 'how do we grow our people'. We also give additional attention to mental health. It's understanding who I am, and who they are, so we can enjoy working together in a high-performance environment.
"If I keep doing the work on myself, the opportunities will come for all of us."
---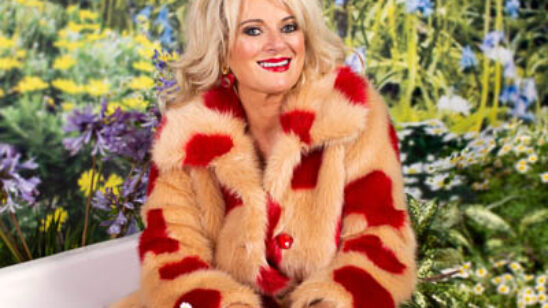 Previous Post
Next Post