---
Marty and Naomi Fuller are the proud owners of The Elmwood Trading Co., a locally loved tavern that has an amazing community around it. Metropol caught up with Marty about how they've been getting on since taking over the reins 22 months ago.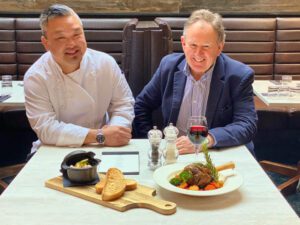 With a massive grin on his face he tells us that they've been "Absolutely thrilled with the response!
"We wanted to create a friendly, value for money, local tavern – almost like a home away from home. The Elmwood was already going well, it was established but had a lot of potential in its food operation. So, we brought our chef, Henry Liang, his kitchen and some front of house staff from our previous hotel Trevinos," Marty raves.
A new space meant undertaking the creation of new menus and the addition of daily specials; not to mention adding to their extensive wine list.
Some notable newbies are the garlic prawn hot pots and (a personal favourite of ours) the red curry lamb shank – both pictured.
The Elmwood is extremely versatile with a separate function area as part of the restaurant, where "we can host meetings, seminars, fundraising quiz nights and birthday parties," Marty says.
"If the event is big enough, we can utilise the whole restaurant."
If you're just popping in, they also have a gaming lounge with 18 gaming machines, TAB, huge tv screens and a great outdoor area with year-round heating.
Walking into those double doors you can feel the warm energy radiating from the restaurant, the staff and the lovely owners.
Marty ecstatically says, "we tick a lot of boxes" and we wholeheartedly agree.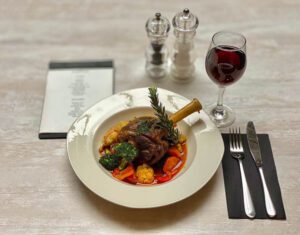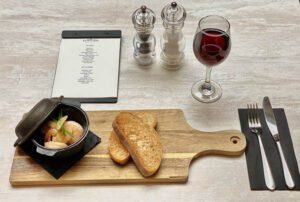 ---