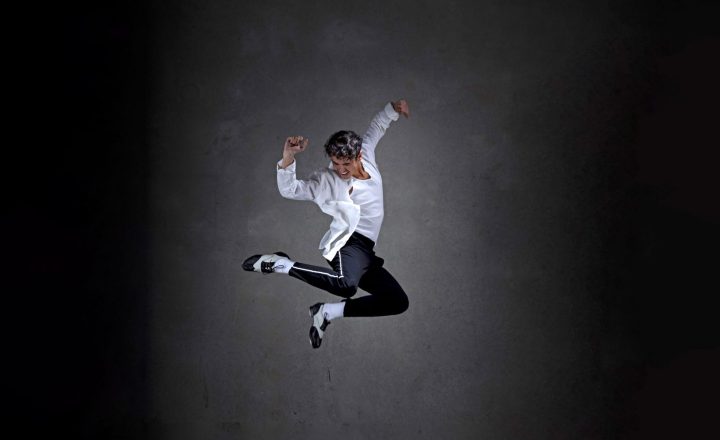 Tap dance to the top
In a cut-throat New Zealand entertainment industry, emerging young Christchurch performer Bayley Graham has found himself in the spotlight, thanks to hard work and dedication. The tap-dancing talent chats exclusively with Metropol writer Nina Tucker about his recent win on the New Zealand talent show '60 Seconds', what tap dance means to him, and the challenges of the entertainment industry.
As a six-year-old, Bayley Graham experienced his first dose of tap-dancing through a televised talent competition. It caught his attention and became a dream he wanted to pursue. "As a young boy, making a bunch of noise sounded like a great time."
Bayley joined a tap-dancing studio and watched his love for tap prosper.
After tapping his way to the win in 60 Seconds, Bayley now has a platform to showcase his skills nationwide. The show, where each act had only one minute to impress the audience and judges, exhibited New Zealand's latest talents.
The journey was hectic for Bayley. "There were plenty of late sleepless nights rehearsing and perfecting my acts so that I could show off my personality as well as my tapping talent." While Bayley honed his routines, countless other acts did the same, all in a bid to win the grand prize.
With the ability to feed energy off the crowd in 60 seconds as New Zealand returned to somewhat normal regulations, Bayley hoped to "re-programme the general public on their perception of tap dance" with his acts, while paying homage to those great tap dancers before him. Each performance welcomed smiles, including his own. "It's a way to communicate with people and give them an escape from mundane, everyday life. Making music with my feet just makes
me happy."
Since winning the show, Bayley has been entertaining across the country, including performing at his first sold-out show at the Nelson Fringe Festival, 'Rhythm Is My Business'. While the public love to be entertained, the small performing-arts scene in New Zealand makes a stable income in entertainment difficult. "The chance of making an impact as a performer is a challenge especially when you are competing for attention with a virus."
Bayley continues to recreate the landscape of tap dancing in New Zealand.
Studying graphic design by day to provide stability during uncertain times, Bayley continues to envision new ways to wow the New Zealand public.
Previous Post