---
The only luxury commercial jet of its kind in the country has landed – poised to take tourism, business and bucket-list dreams to greater heights.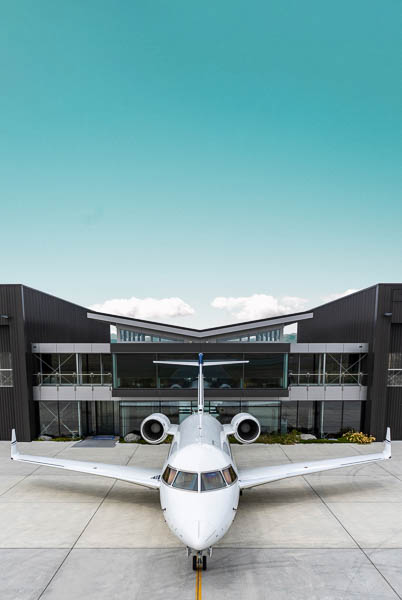 It's a new beginning for the latest addition to the GCH Aviation fleet, a Bombardier Challenger 604.
The full walk-around Canadian-built luxury jet sports a new engine and has been modified to transform into an international air ambulance when required.
From important meetings to far-away events, it's a way to get there fast and in jet-set style.
With a glamorous fit-out in mahogany trim, cream leather seats and couch, bar and bathroom, the ride is the highlight.
"We can take up to 10 people on board, and can fly say to the Melbourne Cup for the day, or a shopping spree in Sydney," says GCH Aviation CEO Andrew Currie.
"Jetting to the wineries is much more of a relaxing experience – like swapping the bus for a Mercedes! It's really comfortable and quiet. You can hardly hear the engine."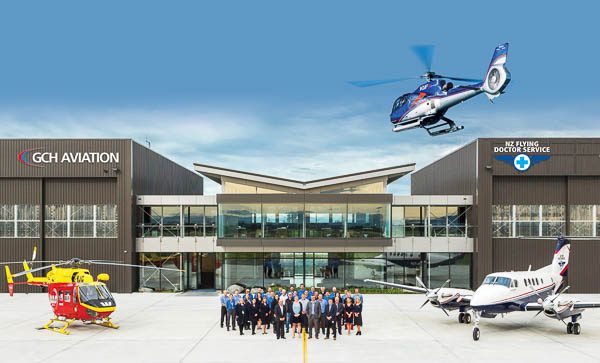 GCH Aviation is known to most as Garden City Helicopters. Many a mile has clocked up since pioneering beginnings on New Brighton Beach in 1983 with weekend helicopter flights and a rescue service.
Founder John Currie, a current helicopter pilot, moved his family up from Manapouri and started Christchurch's first helicopter operation.
He moved to the former airport location in 1985 with everything helicopters – tourism, flight training, rescue and the 3ZB radio report.
The New Zealand Flying Doctors launched 1994 – the first fixed-wing hospital service, where John's son Andrew was both pilot and Operations Manager.
John now semi retired, but will still phone or calls in every day, leaving all the Currie siblings at the controls – Andrew as CEO, Daniel as Chief Financial Officer and Chantelle managing the accounts.
Professional wings have widened over the years (hence the name rebranding) and now includes Wellington Helicopters, Kaikoura Helicopters, GCH Greymouth, GCH Nelson, Pacific Island Air in Fiji, Vanuatu Helicopters and GCH UAV (drones), with 35 helicopters and now five fixed wing aircrafts nationwide.
The new headquarters at 73 Grays Road was completed in 2017, taking purpose-built to an impressive, breath-taking level.
Winning gold at The New Zealand Project Commercial Awards, it will soon be completely solar powered as a move towards sustainability.
"A decade of thought and aviation knowledge has gone into the design," Andrew says.
"We had to create a balance between all areas – air rescue, air ambulance, tourism, commericals and engineering.
A place where everyone can meet up together. A luxury jet was always on the cards, but dad had said we needed the garage before the car!"
The new addition arrived at the Jet Centre last month.
"As a 'first of type' aircraft for the country, we are awaiting certification from Civil Aviation before putting her into service as the South Island's only charter jet and international air ambulance."
The Jet Centre has customs facilities, shower and VIP lounge – a relaxing, private five-star space, also ideal for meetings on the fly.
Whether for a marriage or business proposal, or unique unforgettable trip of a lifetime, Andrew says GCH Aviation's services now offer a solution for everybody.
Group Marketing Manager Caroline Blanchfield promotes GCH Aviation to the worldwide luxury tourism sector.
"This is a big thing for New Zealand tourism," she says of the new truly global jet.
"It opens up a whole lot of opportunities. For people wanting to do business in the islands, it provides convenience, anonymity and comfort, and we can then link to our helicopter experiences in Christchurch, Fiji or Kaikoura, for example. Some fly to New Zealand just for a day's whale watching. We are bridging the gap for travellers who are asset rich but time poor".
The service offers exciting endless opportunities for locals. "It could be Auckland to a concert, or Formula 1 in Queensland – all the things Christchurch people love to do."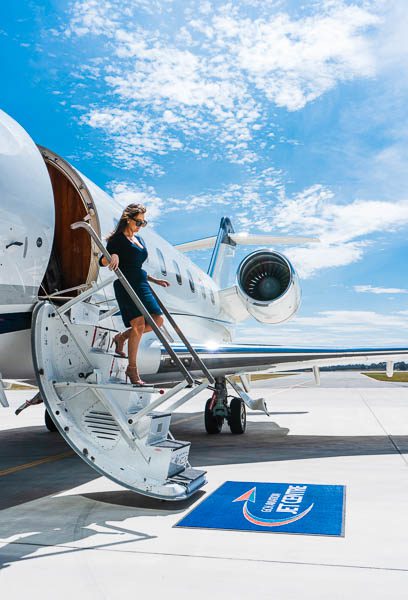 ---