---
A celebrity favourite, Fotona Laser treatments help freshen and tighten skin by stimulating collagen and elastin. A sought-out option at Christchurch's Transform Clinic, the facials can reduce the appearance of fine lines and wrinkles and improve tone and texture.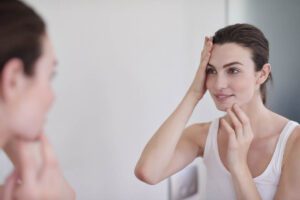 Clinic owner Jenny Little says Fotona Laser treatments can be used on a "multitude" of skin and body areas, but in February there is a two-for-one Glow and Go facial special.
Laser beauty treatments are popular for being non-invasive, painless and for having no visible redness straight away.
And Fotona has been at the forefront of laser technology since 1964 – just four years after the very first laser was invented.
Jenny says the Glow and Go facial works by the laser focusing energy under the surface of the skin all over the face and neck.
"This doesn't burn the skin – the body's reaction to the energy is to produce more collagen and elastin and this gives you fresher tighter skin," she says.
"The treatment is a pleasant one, the sensation is like prickly heat, the same feeling as the sun on your skin. You can go back to work straight away – your skin glows, hence the name Glow and Go."
Transform Clinic offers a wide range of appearance medicine and laser treatments, from cosmetic injectables to laser skin and hair removal treatments, medical procedures including varicose vein treatments and skin cancer checks, and beauty treatments.
Enquire about the Glow and Go treatment at the Transform Clinic on (03) 343 2880 or via: reception@transformclinic.co.nz Terms and conditions apply.
---