---
The 'spring clean' may be something we associate exclusively with the homewares sphere, but the season of regeneration is also time to hit refresh on your meal mindset! With spring just around the corner, it's time to pack all the veges and superfoods we can into our days; citrus may be just what you need to kickstart your health! We check out some of our favourite ways to pack in the nutrients.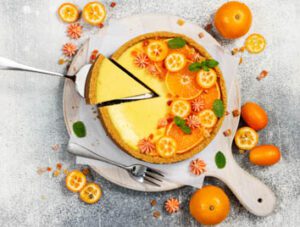 SUPER CITRUS: It's no secret citrus is a great source of immunity-boosting vitamin C. But there's other lesser-known benefits to these tasty, fresh fruits, too. Did you know eating and drinking citrus may improve brain and lung function, and speed up your metabolism?
---
WHEN LIFE GIVES YOU LEMONS: Lemons are always in season in New Zealand, and the yellow gems can help hydrate, improve your skin and aid digestion. A squeeze of lemon will add a health-promoting zing to your water, tea, or salad dressing.
---
MARVELLOUS MANDARINS: Mandarin season is in full swing, and these handy little guys with their own natural packaging and convenient segments are an easy-to-eat addition to the kids' lunch box (or your hand bag) for a no-fuss on-the-go health boost.
---
PHYTO-FIT: Citrus contains phytonutrients, clever little chemicals produced by plants which the fruit itself uses to stay healthy. When you eat or drinks foods rich in the compounds – like citrus – you benefit from the antioxidant and anti-inflammatory benefits, too.
---
NAVEL GAZING: New Zealand produces about 9 million kilograms of navel oranges between July and December, so it's no surprise they're one of our favourite fruit bowl residents. However, you may be surprised to learn they're also a great source of fibre and potassium.
---
ZEST FOR LIFE: There's more to citrus than juice (though a freshly squeezed glass of OJ never goes astray). Consider freshening up your next winter salad with slices of orange or grapefruit, or use the zesty delights for tart desserts like an orange cheesecake or sweet-but-tangy lemon curd.
---
HANDY TIP: Focus on the nutrients count and not the calorie count, if you want to improve the quality of your diet.
---