---
The fashion world always seems to be one step – or season – ahead. So, we have some great news, at Made in the Shade – summer is in!
The store is dancing in colour with its array of sought-after brands, in sizes 8 to 18, right at your fingertips like Anne Mardell, Optimum, Lisette and Bittermoon. Whether you are loving or learning these labels – your wardrobe will thank you.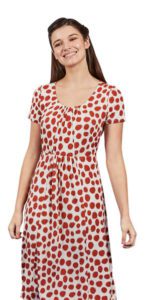 Spotted in Spencer: Who doesn't love a fun summer dress? Especially one you could pull off in the office or at the beach. The Spencer Dress by Anne Mardell comes in Caper green and red Sienna (pictured) – take your pick.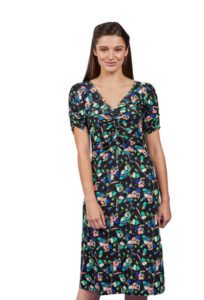 Distinctive in Delta: Anne Mardell has done it again with the Delta Dress and its V-neck, flatteringly ruched body, and lightly flared skirt in the exclusive Antwerp print. Be confident and cool at any summer event.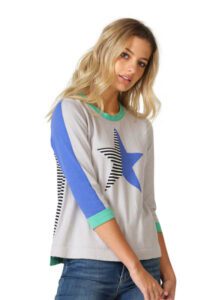 Star Quality: This 100% combed cotton, ¾ sleeve star top from Optimum is both cool and cosy. Offered in three colourways; it's the perfect way to add a dash of colour and a hint of star quality to any outfit.
Find Made in the Shade at 151A Colombo Street, Beckenham or online. Phone 03 332 1238. www.madeintheshadefashions.co.nz
---