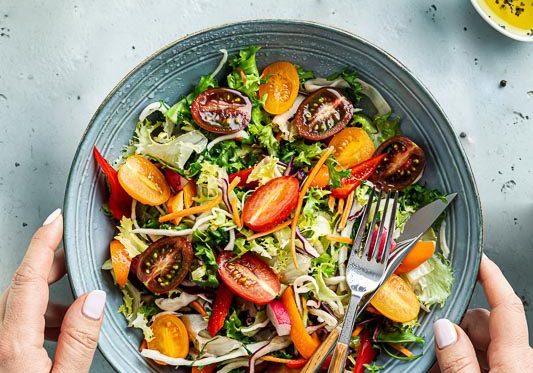 Summer salad days
Fresh, colourful, and full of goodness, salads are a quick way to dress up brunches, lunches, and dinners.
From full-on greens to rainbow coloured offerings, salads include a few basic ingredients, then the rest is up to the creator's imagination.
Lettuce is a popular starting point, yet spinach, rocket, watercress, and basil are other options. And let's not forget pasta salads.
Even lettuce comes with oh so many choices. Think classic iceberg for lots of crunch, cos for Caesar, and romaine for Mediterannean-style, paired with feta, black olives, and cherry tomatoes.
Fresh quality produce is one key to creating tempting salads, and luckily most ingredients are plentiful during the summer growing season. Keep a few other essentials in the pantry, such as nuts (peanuts, pine nuts, cashews, walnuts), sunflower seeds, and croutons.
Try adding some of these
to your favourite lettuce:
Asian style – fresh coriander, grated carrot, mung bean sprouts, snow pea shoots.
Greek style – sliced red onion, diced cucumber, black olives.
Italian style – sliced red peppers, parmesan cheese, bocconcini, herbed croutons.
Kiwi style – sliced tomatoes, sliced hard boiled eggs, chives.