Roast salmon prawn, orange, & fennel
Caterer, cook, and entertainer Tina Duncan shares a recipe from her recently released book Plated. A whole side of salmon is definitely a festive dish and this has its place at all sorts of celebrations because it can be served warm or cold, whichever way works for you. Kecap manis is a sweeter, Indonesian-style soy sauce found in most good supermarkets.
Ingredients
Salad
2 oranges
2 fennel bulbs
1/2 cup frozen peas, thawed
4 radishes, sliced
2 Tbsp roughly chopped flat-leaf parsley microgreens and baby rocket, to serve
Dressing
1 orange, zest and juice
1 Tsp Dijon mustard
30ml rice wine vinegar
40ml canola or rice bran oil
Salmon
3 Tbsp kecap manis
Juice of 1/2 lemon
1 whole side of Akaroa salmon, skinned and pin boned
Prawns
2 Tbsp canola oil
2 cloves garlic, crushed
500gm raw prawn cutlets
1/4 cup fish stock
1/4 cup white wine
METHOD – Serves 8, Prep time: 20 mins, Cook time: 15 mins
Combine kecap manis and lemon juice and brush over the salmon. Cover and refrigerate overnight.
Preheat oven to 220 deg C. Place salmon on a roasting tray and roast for 10 minutes until just cooked. Time may vary depending on the thickness of the salmon. Remove from the oven, place on a large serving platter. Cover with a piece of baking paper, followed by a sheet of tin foil and a tea towel to keep warm.
Peel the oranges and slice horizontally. Slice fennel finely and plunge into ice-cold water to refresh. Drain and reserve. Prep remaining ingredients and set aside until service.
Combine all the dressing ingredients in a screw-top jar and shake vigorously to combine.
While the salmon is roasting, heat oil in a sauté pan and cook garlic for 30 seconds, add the prawns and toss until beginning to change colour. Add the stock and wine, season and simmer for 2 minutes until prawns are cooked through. Strain off the liquid and discard. In a bowl, combine the prawns with all the salad ingredients.
To serve, toss dressing through salad. Pile on top of salmon and garnish with microgreens and baby rocket.
TIPS
• The dressing and salad can be prepped in advance.
• This recipe can also be served cold. Prep earlier in
the day and add dressing just before serving.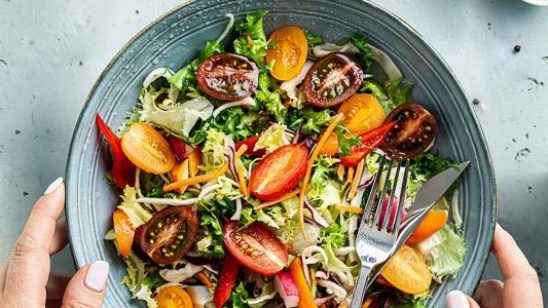 Previous Post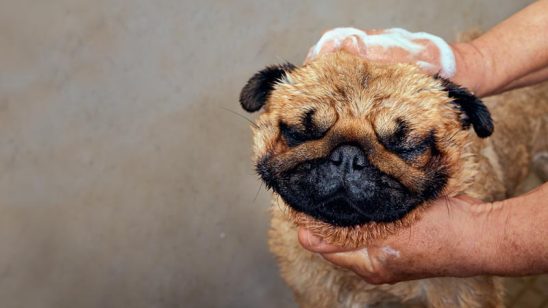 Next Post